How Much Do Retractable Screens Cost?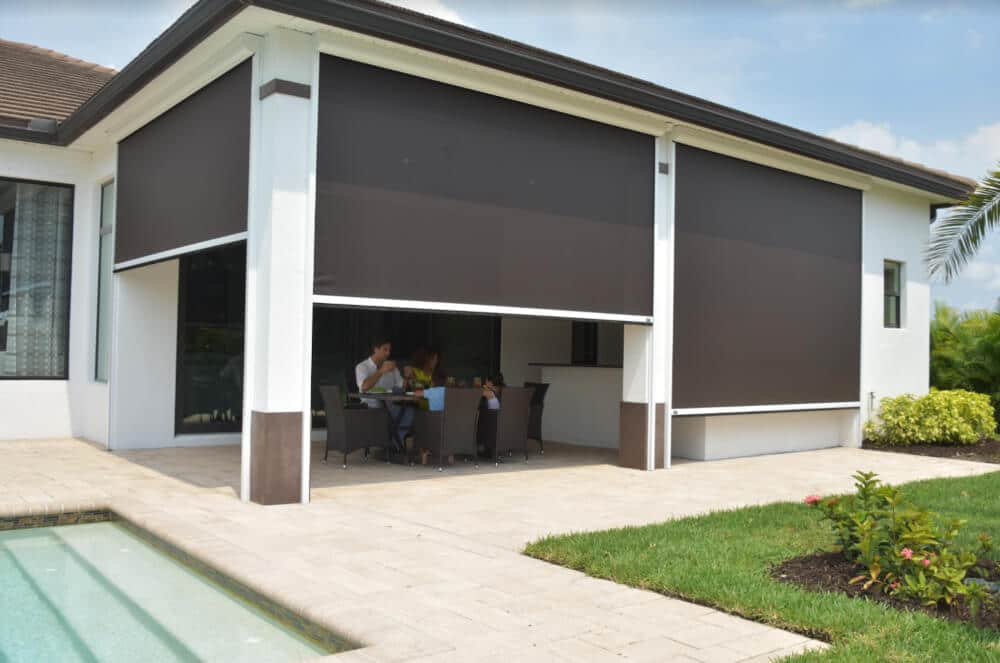 A retractable screen is a great way to shade your yard, deck, or patio, provide privacy, and keep out bugs. If you're interested in adding a motorized roll screen, you may find yourself trying to decide if it's an investment you're ready to undertake. If this is you, you're likely looking to find out how much retractable screens cost.
Retractable screens typically cost between $3,500 and $8,000, but the price varies depending on several factors including size, fabric, location, and type of screen. Keep in mind that you won't be able to get an exact estimate unless you contact a company.
If you contact Sun Protection, our team will be more than happy to give you a free estimate. If you're interested in learning more about the factors at play, read on.
Factors That Determine How Much Your Retractable Screen Will Cost
The best retractable screen for your deck or patio is not going to be one that comes out of a box from a chain store. A motorized solar screen that's custom designed to meet your needs and match your home and yard is going to be your best choice. This type of screen will also help offset costs later on.
Size
The size of your screen (and how many screens you want to purchase) is one of the most important factors. Larger motorized screens are normally more expensive, but they can also cost more if you need a screen in a shape outside the norm.
Fabric
The fabric and mesh on your screen is another aspect of the cost. A good screen has a UV coating to help block sunlight, and is very high quality so as not to rip during daily wear and tear.
Fixed vs Automatic
There are two types of solar screens you can purchase: fixed and automatic.
How Much Do Automatic Retractable Screens Cost?
Automatic retractable screens are motorized and move up and down at the click of a button. They are much more convenient than fixed screens, but also more expensive.
How Much Do Fixed Screens Cost?
Fixed screens stay stationary, and they can't be rolled up and down. Because of this, they are normally less expensive than retractable screens, but not as convenient.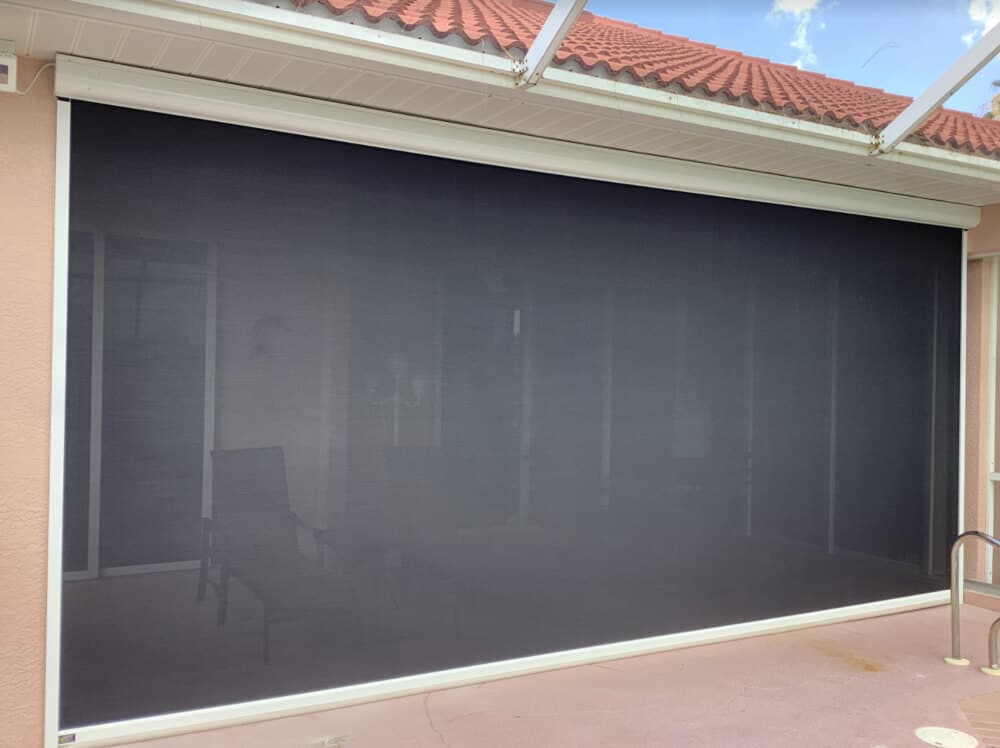 How Retractable Screens Offset Some Home Costs
Motorized retractable screens offer several advantages, including keeping out bugs and the hot sun, offering privacy, and even helping you save on energy costs in your home!
Save on Cooling Costs
Retractable screens help you save on cooling costs because they shade your windows. This helps cool your home, so you have to rely less on expensive AC.
Save on Heating Costs
When it's cold outside, just raise your retractable screens and let in some sun! This method will help reduce heating costs, but it isn't possible with fixed or stationary screens that can't be retracted.
Are Retractable Screens Worth the Cost?
Retractable screens are absolutely worth the cost. They're a great way to turn your pool area, deck, or patio into your own private oasis. Not only do they shelter you from prying eyes, but a pool screen can block out UV rays and bugs, they also help offset cooling and heating costs.
In addition to helping you save on energy bills, retractable screens will also add more value to your home. Remember, retractable screens also last a long time and don't need to be replaced like fixed screens because they are protected when rolled up into the protective hood.
Ready to take advantage of all the benefits retractable screens have to offer? Contact us today!
Schedule a Free Consultation