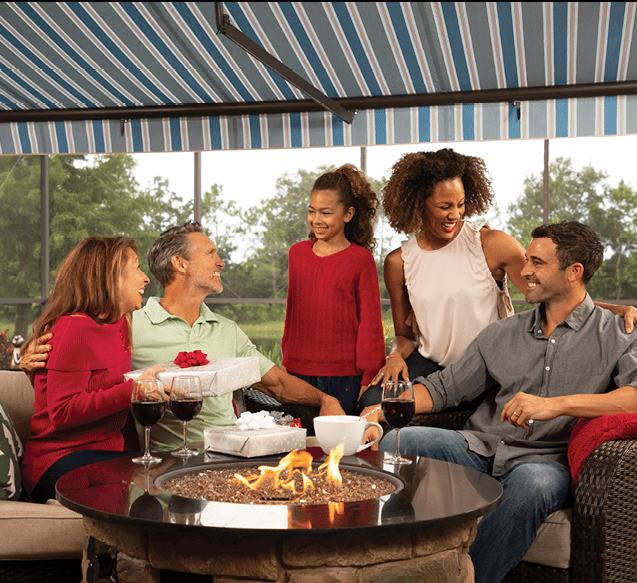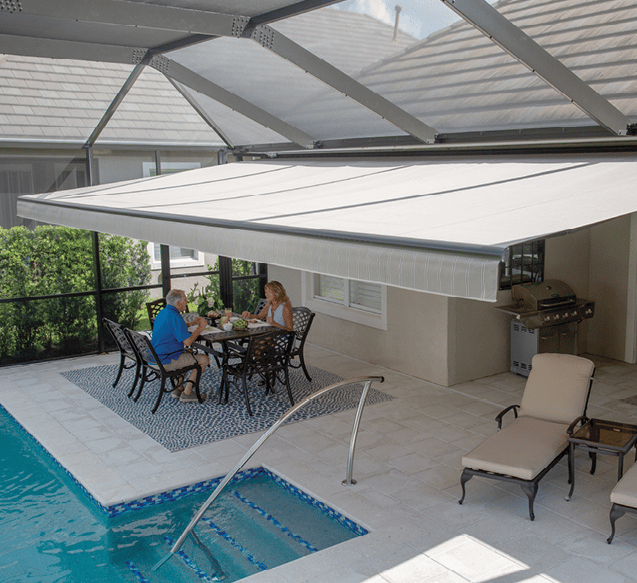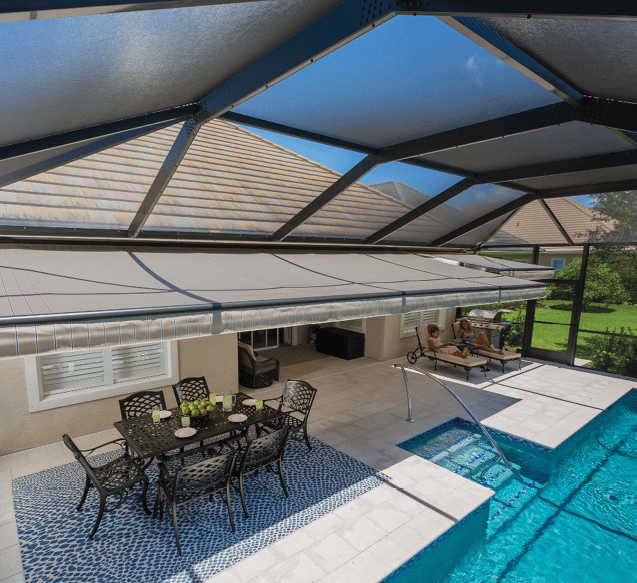 Motorized Retractable Awnings
Offering Shade When and Where You Need It
With a motorized retractable awning from SPF Screens & Awnings, you can have a beautiful, customizable addition to your patio or deck that complements your home with our stunning array of color and pattern options from Sunbrella Fabrics.
Designed and Manufactured in the USA
We design and manufacture our awnings right here in the United States. This allows us to provide a fast installation process and save you money; while being a local, family-owned business that only uses our own highly trained technicians to install your new retractable awning.
Our electric retractable awnings utilize Sunbrella Fabric and Dooya Motors to give you a stunning awning for your deck or patio that is built with some of the best products on the market. With Sunbrella Fabric, you're getting:
Made from high quality materials, standing up to wear and sun exposure with long-lasting strength and resilience.
Comfortable, Beautiful Materials
Soft to the touch and outstanding in appearances, designed for your enjoyment and everyday comfort and shade
Sunbrella Fabrics are easy to clean, stain resistant, and bleach cleanable for the toughest messes.
Crafted with UV protection and fade resistance, the rich colors found in Sunbrella Fabrics are designed to boast a beautiful and bold color to last a lifetime.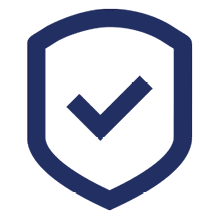 We include a limited 10 year warranty on all our awning installations so you can rest easy over longevity.
Benefits of Motorized Retractable Awnings
Your outdoor area can offer a place of tranquility. A place where you can breathe fresh air, enjoy a scenic view and relax in a comforting and inviting space. Why not enjoy this special place through rain or shine? Having protective shade makes all the difference!
Retractable awnings protect and add value to your property, while bringing style and color to your home's windows, doorways & outdoor living spaces.
At SPF Screens & Awnings, we're the leading manufacturer and installer of custom-manufactured motorized retractable awnings. Simply discuss your preferences with our team. We'll be happy to show you a range of samples and offer expert advice to enhance your outdoor spaces for many years to come.
Sunbrella Fabric Features
Our Sunbrella® fabric retractable awnings offer amazing protection and classic style with a huge range of colors and patterns to complement your taste. We use high-quality fabrics from the Sunbrella textile range to bring unparalleled performance, durability and flair to your home.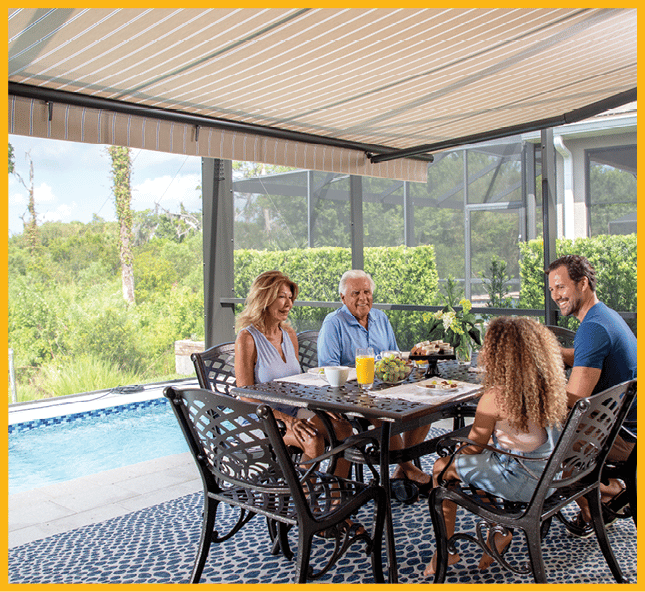 Superior Color Fade Resistance
Traditional dyeing methods only add color to the fiber exterior. Sunbrella fabric performance characteristics are an integral part of the fabric, not an applied finish that would wash off over time.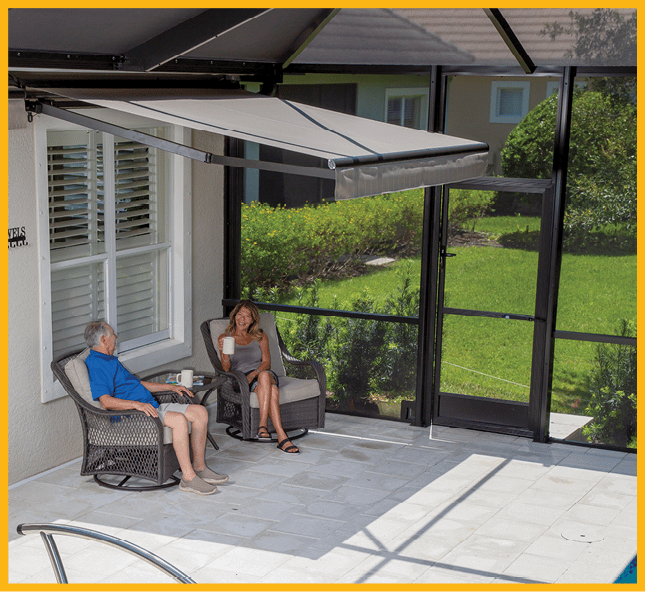 Superior Mold and Mildew Resistance
Sunbrella fabrics inherently resist the growth of mold and mildew. To keep your fabrics looking clean, brush off dirt and debris before it gets embedded in the fabric.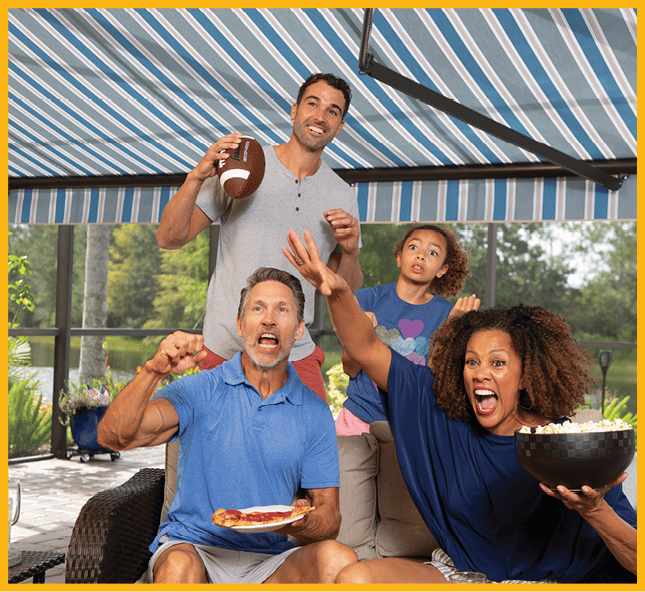 Sunbrella fibers are saturated with highly UV stable pigments. Each awning is approved by the Skin Cancer Foundation for 99% UV protection The Skin Cancer Foundation recommends Sunbrella fabrics in shading products as an aid in the prevention of sun-induced damage to the skin as a part of a complete sun protection regimen, including regular use of sunscreen.
Digital electronic motors
With our state of the art digital electric motors powering your new motorized awning, you are assured that your new awnings has;
We guarantee the best value in the industry, which is why we also guarantee apples to apples price matching for your motorized retractable awning prices! We also have an irrefutable reputation for our customer service and quality; see for yourself our perfect 5 star review ratings!
2023 Fabrics by Sunbrella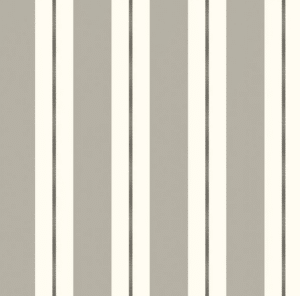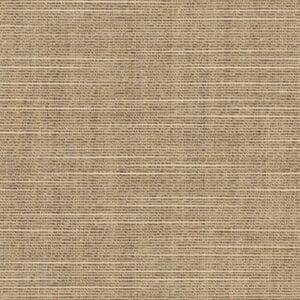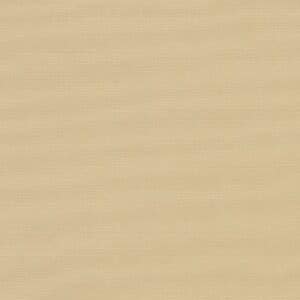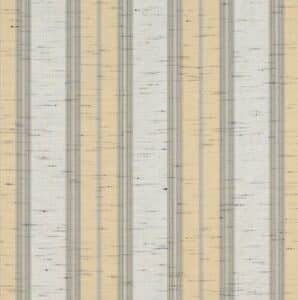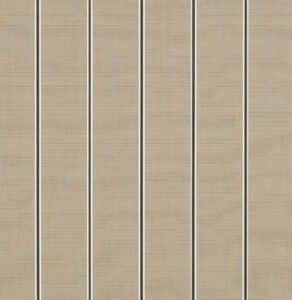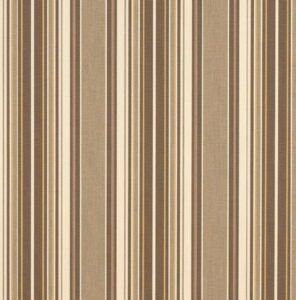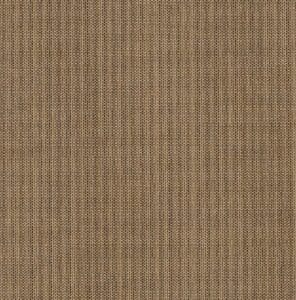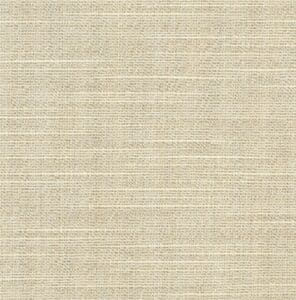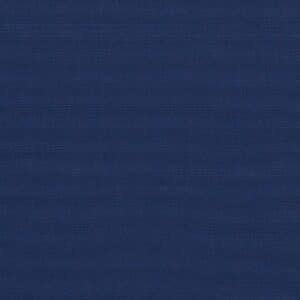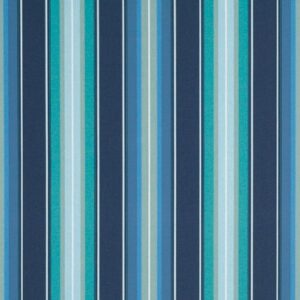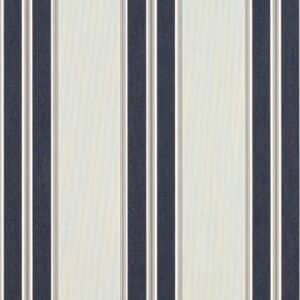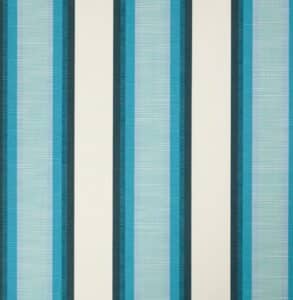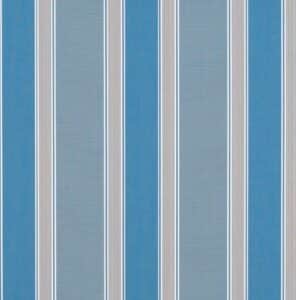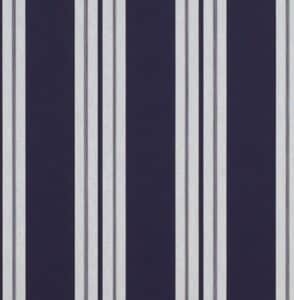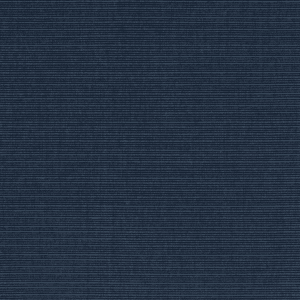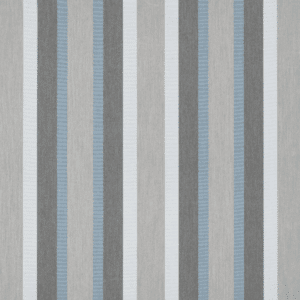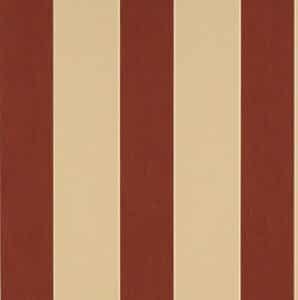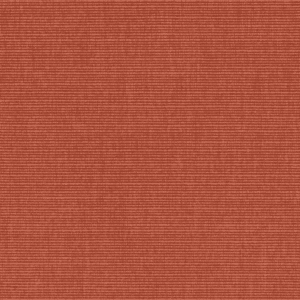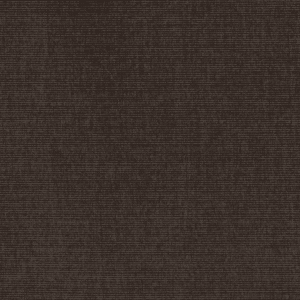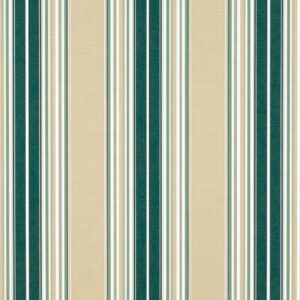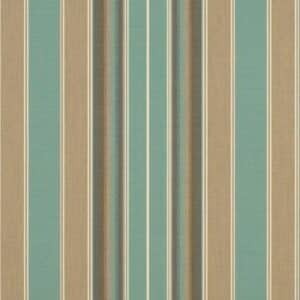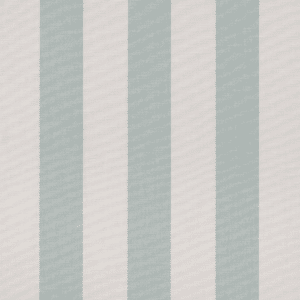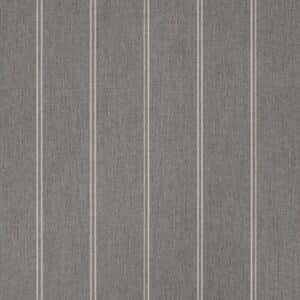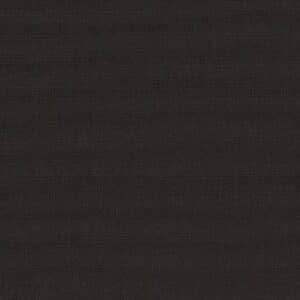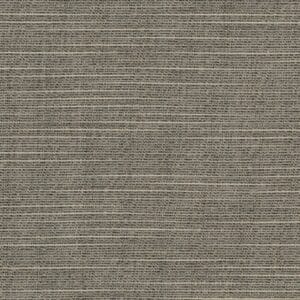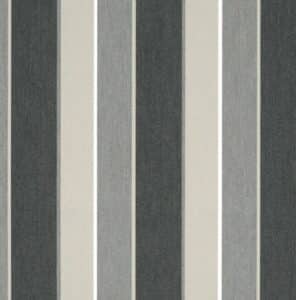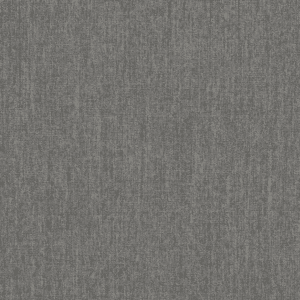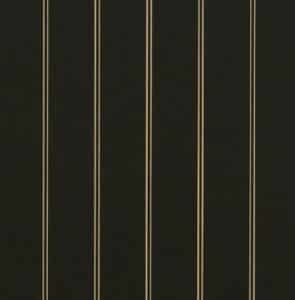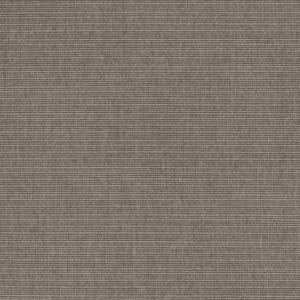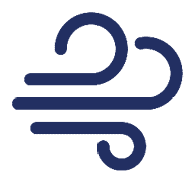 Sunbrella shade fabrics are breathable and allow air to pass through them, creating a comfortable space below.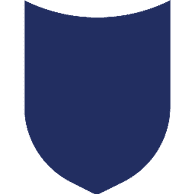 We use a commercial thread that is not damaged by exposure to sunlight, weather or water, and heat-sealed seams that eliminate stitching for longer fabric life.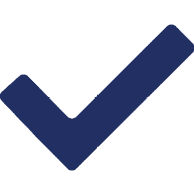 We include a 10-Year Limited Warranty with all awning sales.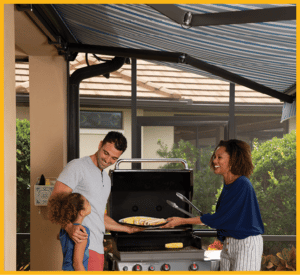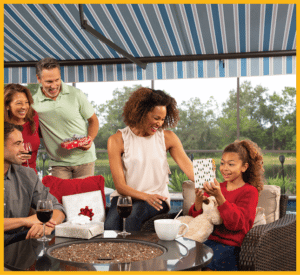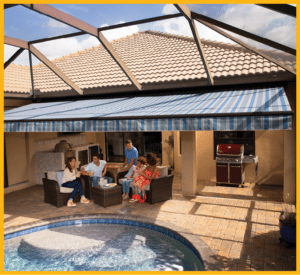 SPF Screens & Awnings Off the Most Standard Features in the Industry