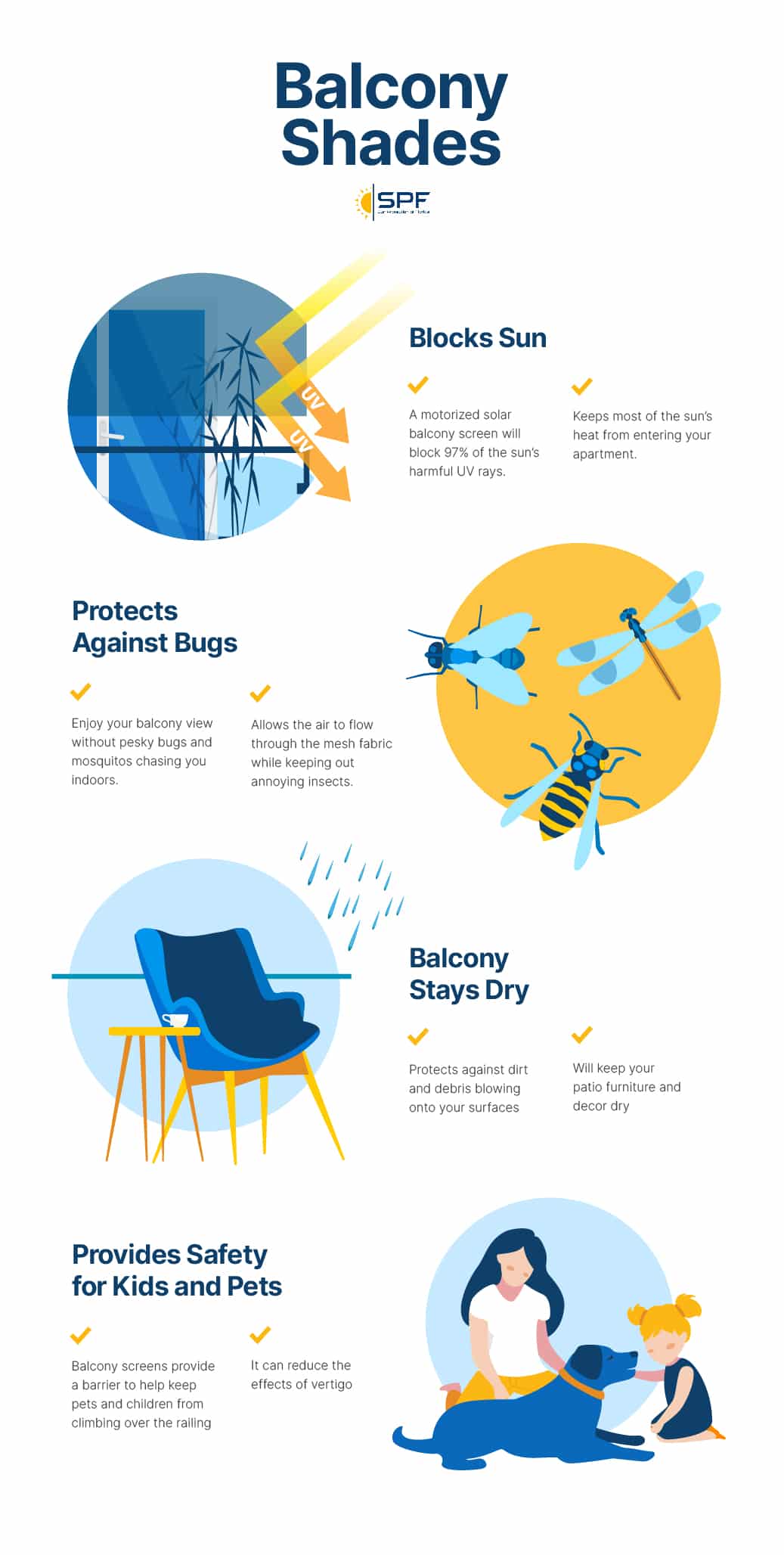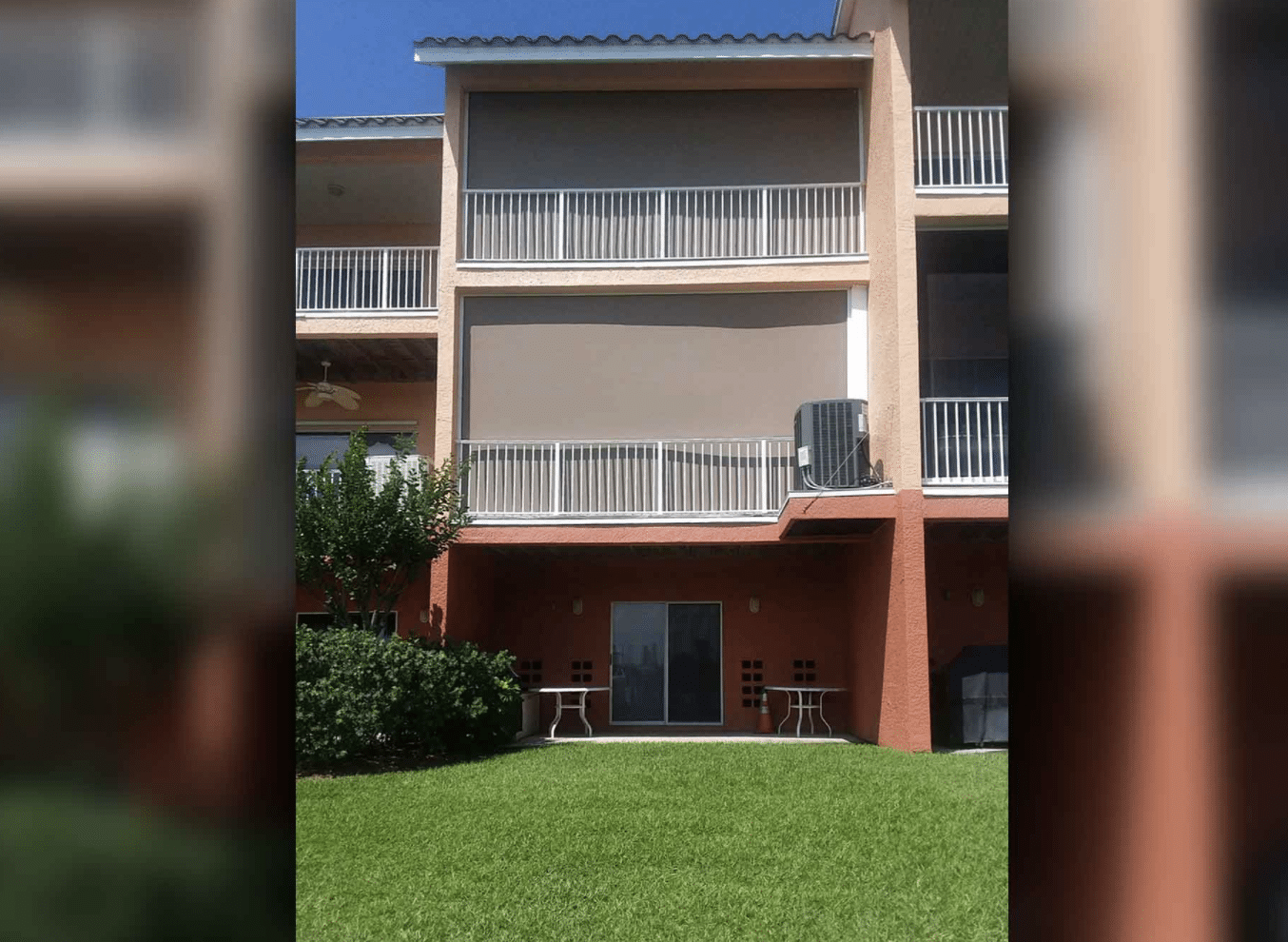 Balcony Shades for Pet and Child Safety
Benefits of a Motorized Balcony Shade
A retractable balcony roller screen is a beautiful addition to your condominium and can help reduce the effects of vertigo so residents can enjoy an area they might avoid. A motorized roller shade for apartment porches can provide a barrier for small pets and children.
Depending on the direction your balcony faces, the sun can cause an annoying glare or bring on extreme heat. A motorized solar balcony screen will block 97% of the sun's harmful UV rays so you can enjoy your outdoor area more. Since a majority of the sun is blocked, the inside of your home will be cooler, thanks to the retractable roll-up shade screen keeping most of the sun's heat from entering your apartment.
A retractable balcony screen will keep your patio furniture and decor dry during a light rainstorm. You can further protect against dirt and debris blowing onto your surfaces with the shade screen retracted.
Enjoy your balcony view without pesky bugs and mosquitos chasing you indoors. Our motorized retracting balcony shades allow the air to flow through the mesh fabric while keeping out annoying insects.
Features of a Retractable Balcony Screen
A motorized balcony shade screen gives you another room to entertain, relax, and enjoy the outdoors. SPF Screens & Awnings offers customized options to provide your retracting balcony screen with a beautifully finished look.
Each motorized retractable solar screen is custom designed and made to fit your specific space and needs. Our sales and design teams will work in conjunction to help you figure out the best option in SPF solar shades for your balcony.
There are various mesh options available for you to create a beautiful design that will compliment your style and blend beautifully with your condo. Choose the opacity, the openness, that suits your specific needs for privacy and protection.
The moment you are ready for shade and protection, simply press a button, and the remote-controlled retractable balcony solar screen will release from the protective housing. No need to get up from the comfort of your seat, the quiet yet powerful motor does all the work for you.
When your motorized balcony is not used, an aluminum hood houses the mesh screen for a discreet and out-of-the-way look. The housing is matched to the color of your balcony wall, so it blends in.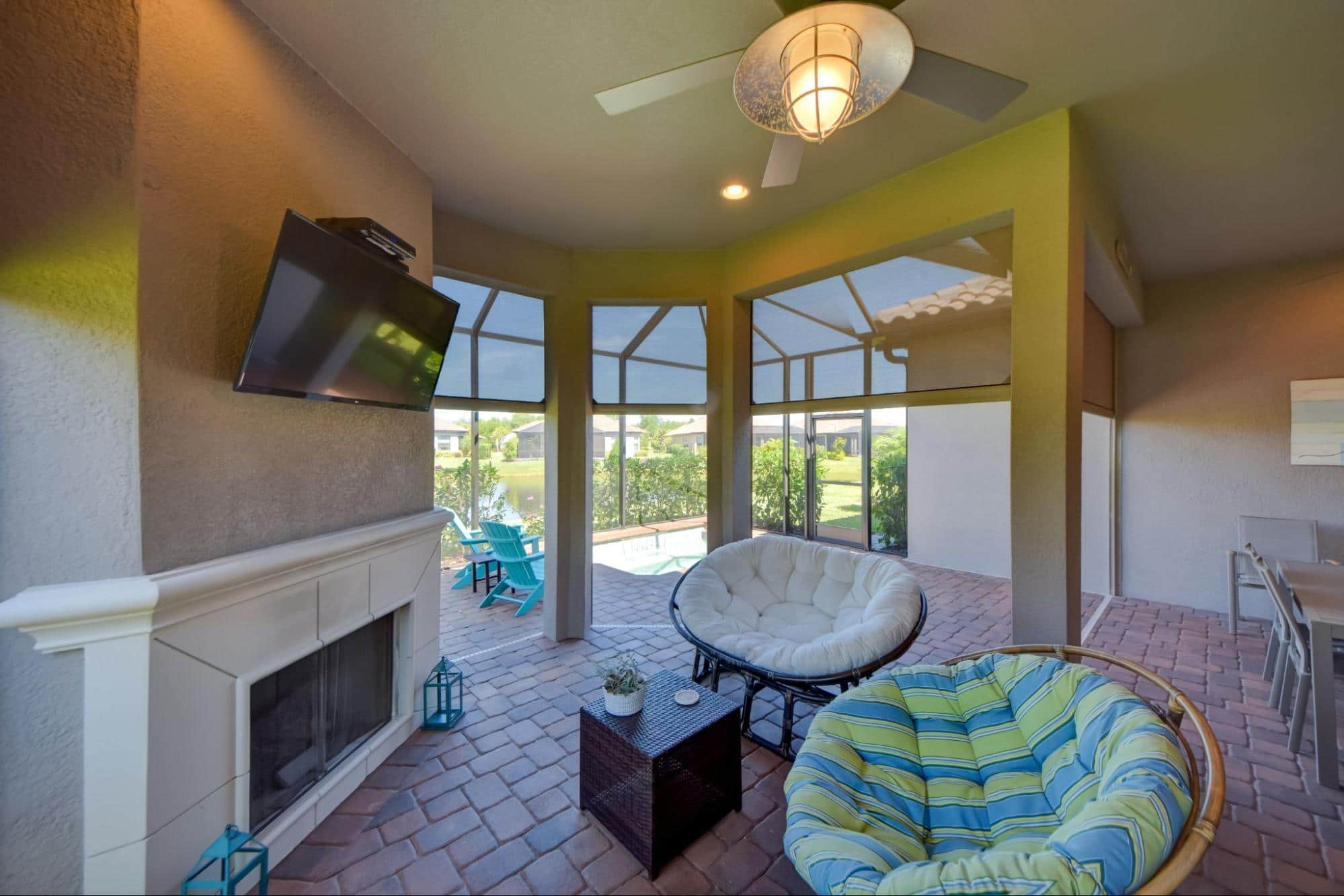 How Does a Motorized Balcony Shade Work?
Motorized privacy shades for apartments are made from a durable retracting mesh fabric that rolls down when you are ready for protection. A quiet motor will retract the material into an encased housing when you are prepared to roll in the balcony bug screen. This aluminum housing discreetly hides your retractable balcony screen and is designed to complement the exterior color of your condominium.
SPF Screens & Awnings Apples-to-Apples Price Match & Warranty
SPF is a locally-manufactured and family-owned business, and because of that, we can keep our pricing low and competitive. We guarantee apples to apples price matching for our competitors. SPF Screens & Awnings values your business and would love the opportunity to work with you. We stand behind our product and are pleased to offer a five-year warranty on the mechanical parts of the electric rolling screen and a ten-year warranty on the fabric.
SPF Screens & Awnings is the leading manufacturer of motorized mechanical shade protection products. We use heavy-duty parts made in the USA, each retractable balcony screen is assembled locally and custom made to your specifications. Our valued customers have given SPF a five-star rating. See what some of them have to say about their experience.
Things to Consider When Shopping for a Retractable Balcony Shade Screen
SPF Screens & Awnings is ready to walk with you through the shopping process and will help you think through each element to ensure your complete satisfaction.
Location

Those who live in a condo or apartment will typically have one balcony where you desire shade and protection from the elements. However, depending on the layout and design of the condominium, you could potentially have multiple areas where a motorized balcony screen could be an asset for you.

Weather

Weather can be notoriously unpredictable, one moment, the sun can be shining, and minutes later, a pop-up storm is rolling through. A retractable balcony screen can release at the push of a button, offering protection from light rain and the hot sun.

Style

Customizing the retracting balcony screen is fun! You will want to consider the exterior color of your condo or apartment. Matching the mesh fabric to the wall color is a great way to create a seamless look while the shade screen is in use. Ultimately, you get to decide the best option that you like best.
Commonly Asked Questions about Motorized Balcony Shades