Make the most of your balcony by installing a balcony awning so you can enjoy your outdoor space in comfort and style. With balcony awnings from Sun Protection of Florida, you can create a comfortable, inviting outdoor space that not only provides protection from the elements but also adds value and aesthetic appeal to your property.
Enjoy greater comfort on your balcony with Sun Protection of Florida's superior quality balcony awnings!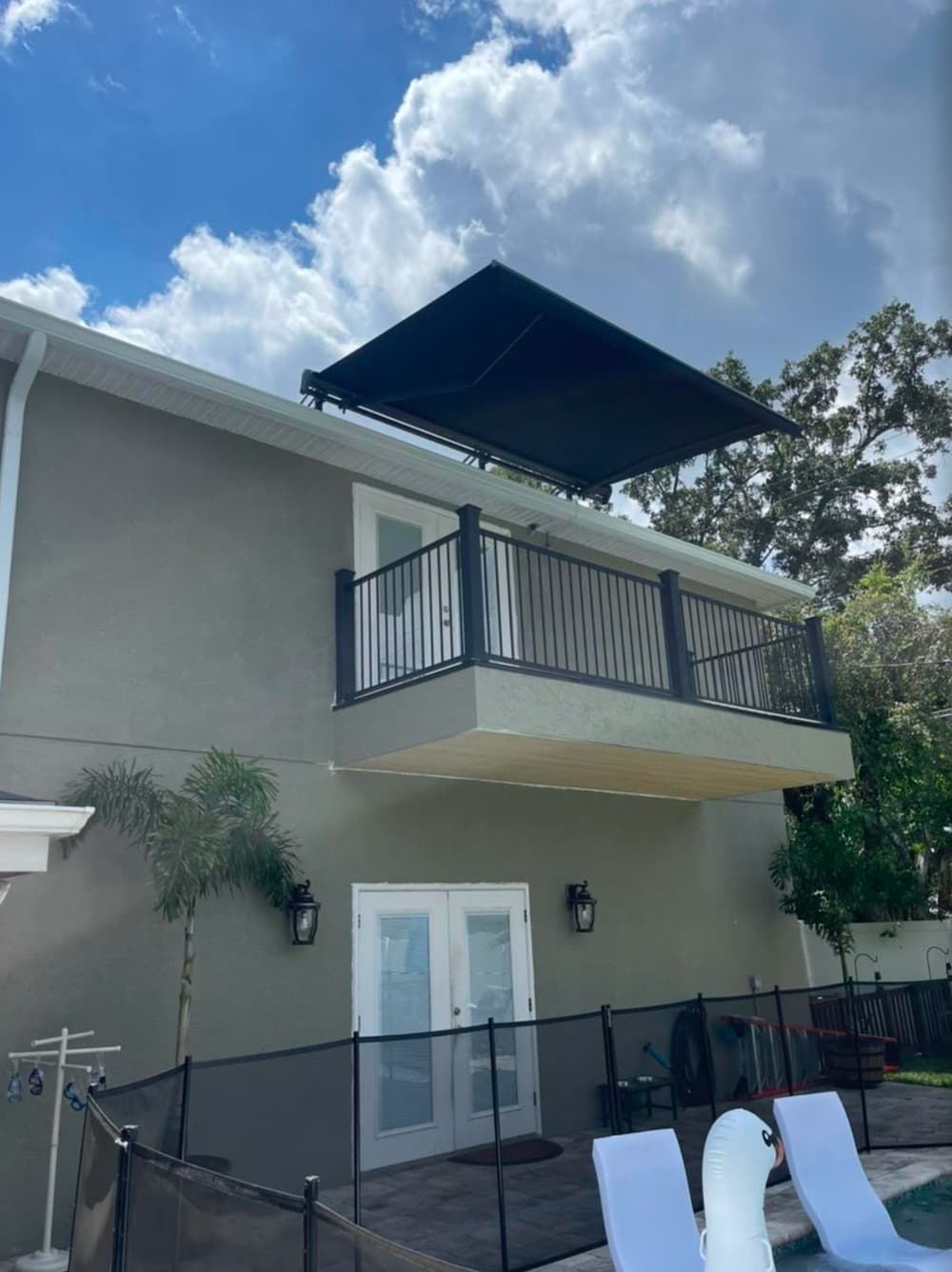 What Are Balcony Awnings?
Awnings are specially designed fabric structures that are used to protect outdoor spaces from direct sunlight and other weather elements. The use of awnings is becoming increasingly common as homeowners look for ways to maximize the potential of their balconies, decks, patios, and more.
A balcony awning provides shade over the entire balcony, allowing you to enjoy your outdoor space without the heat and glare of direct sunlight.
Benefits of Installing an Awning on Your Balcony
When it comes to outdoor living, awnings offer many benefits. Here are just a few of the reasons why you should consider investing in one for your balcony:
Awnings help keep your balcony cool by providing shade, which in turn can help reduce energy costs associated with cooling your home, as your awning will block direct sunlight from entering your home, as well.
Balcony awnings also provide increased privacy by blocking out unwanted views of your space from the outside. This extra privacy is especially useful in areas with high foot traffic or when entertaining guests.
By installing a balcony awning, you can easily extend your outdoor living space. You'll be able to enjoy your balcony even on those days when the sun is at its hottest.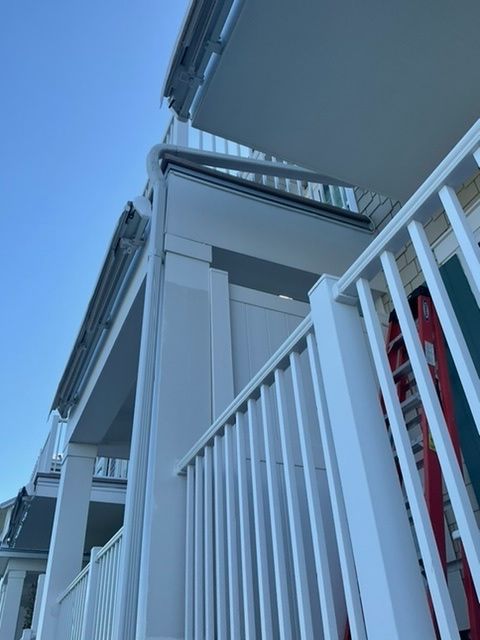 How to Keep Your Balcony Awnings in the Best Shape
We take pride in the quality and durability of our awnings, but it's important to maintain and care for them properly in order to keep them looking and performing their best. Here are a few maintenance tips for keeping your balcony awning in top shape:
Clean Regularly

Be sure to clean your awning regularly. At the very least, you should brush off dirt and debris as it accumulates. The Sunbrella fabric we use is mold and mildew resistant, so you can rest assured that your awning can handle the occasional rainstorm without issue.

If you are worried about potential stains or discoloration, you can use mild detergent and water to clean off your awning.

Retract During Inclement Weather

Whenever possible, you should retract your awning in order to protect it from damaging winds or heavy rain. If you expect inclement weather, make sure to take the time to close up your awning before bad weather arrives!

All of our awnings are equipped with a wind sensor to automatically retract in the event of high winds – so even if you're not home (or you forget to check the forecast), your awning will be safe. 

Inspect for Damage

Take the time every once in a while to inspect your awning for any damage. If you notice any tears or fraying fabric, be sure to contact us immediately, and we can discuss next steps.

Check the Retraction Mechanism

Sun Protection of Florida awnings are equipped with an easy-to-use retraction mechanism, which allows you to open and close your awning quickly and easily. Be sure to check the mechanism every so often to make sure it's in good working condition.

Contact Us If Anything Seems Wrong