The Year-Round Benefits of a Motorized Solar Shade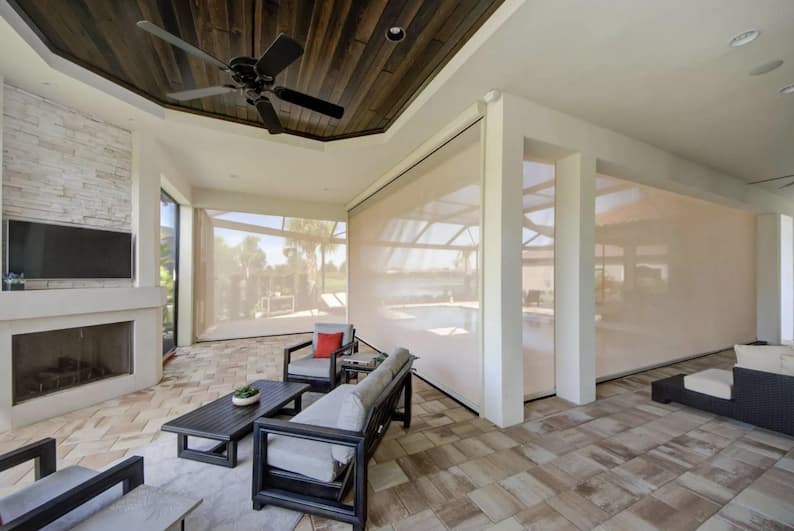 In the summer, having a solar shade can be a great way to keep your home cool and comfortable, but sun shades actually provide a number of year-round benefits that make them truly worthwhile investments.
There are many benefits to installing solar shades in your home regardless of the season. With retractable solar screens from SPF Screens & Awnings, you'll enjoy these benefits all year long.
Save on Energy Costs
One of the most important reasons to install a motorized solar screen is because it will help you save money on energy costs, especially in the warmer months.
A motorized solar shade allows you to control how much sunlight enters your home, keeping your interior cooler so you won't have to keep the AC running on high in the hot summers!
Reduce Annoying Glare
Motorized solar shades and window screens allow you to adjust the amount of light entering your home to block out the harsh rays of the sun while still allowing enough natural light into your home to see clearly. You won't have to worry about where you place your television or where you sit to relax in the evenings – a motorized sun shade can ensure that you won't be bothered by glare at any time of the day.
Get Protection from UV Light
Excessive UV rays can be harmful to your skin and eyes, even in the cooler months. A motorized solar shade protects you from harmful UV rays without completely blocking out natural light.
When exposed to direct sunlight, your furniture, walls, and floors may become discolored over time. A motorized solar screen helps protect your furniture from this damage, as well, by filtering out the damaging rays of the sun.
Improve Privacy
If your home sits close to other houses, a street, or a sidewalk, you may feel exposed with your windows open. You can get peace of mind with a privacy sun shade. A motorized solar screening system provides privacy for you and your family, ensuring that no one outside your home can see inside. The shade can be raised or lowered at any time to block out unwanted gazes.
Increase Your Home's Value
If you're thinking of selling your home down the line, a motorized solar shade could give potential buyers more confidence in buying your property. With custom fits and multiple options available, this added feature from SPF can enhance the look and energy efficiency of your home.
Convenient Shade On-Demand
A motorized retractable solar screen provides on-demand shading for any room in your home. You can use it when you need it most – whether you want to block out direct sunlight or just create a little privacy.
With the touch of a SPF Screens & Awnings, we specialize in motorized solar shades to provide you with comfort and convenience all year long.
So, Are Motorized Solar Shades Worth It?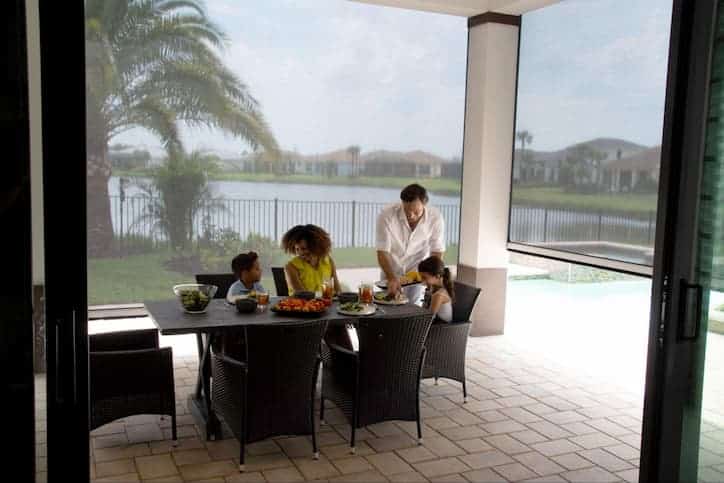 Yes, they are! There are many advantages to having motorized sun screens installed in your home, making them a worthwhile investment no matter what time of year it is.
SPF Screens & Awnings offers a variety of motorized solar shades designed specifically for homes like yours. We offer a wide selection of styles, colors, and sizes to fit every budget and style.
Whether you need sun shades, privacy screens, lanai shades, bug screens, or something else, we can provide you with the solution you need to improve the comfort of your home.