Jacksonville Retractable Screens
Are you looking for a way to add extra privacy to your home without sacrificing style? If so, retractable privacy screens may be the perfect solution. These screens can be easily retracted when you need more light or want to enjoy the view and then rolled down when you need some privacy or protection. They come in various styles and colors, so you can find one that perfectly matches your home. They're a great way to block out noise from the street or your neighbors. So if you're interested in adding some extra privacy to your home, contact us today to check our motorized privacy screen options!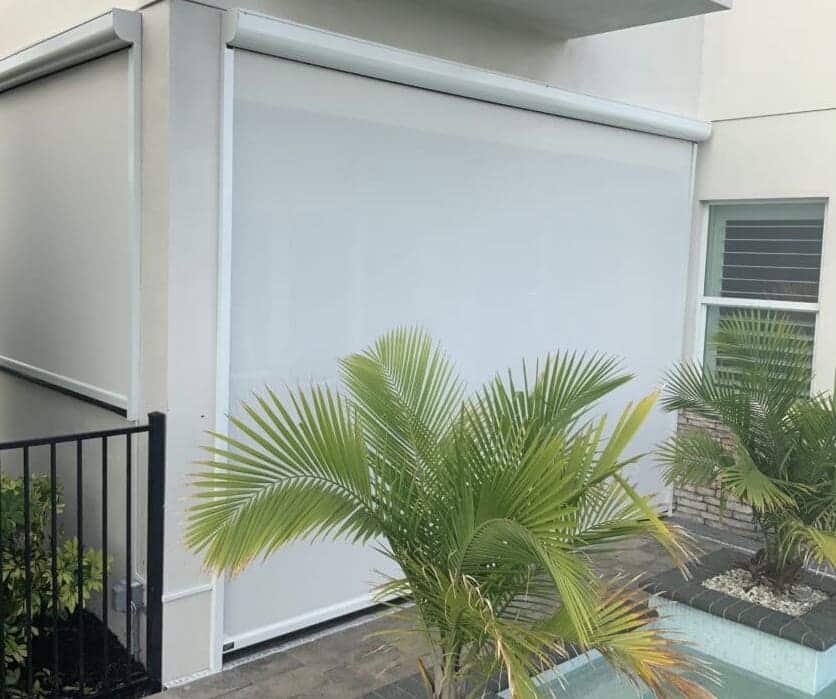 Jacksonville Motorized Retracting Solar Screen Features
Motorized retractable recessed screens for your lanai have many features you will appreciate. If it's time to create an outdoor living oasis or enjoy your deck more, consider investing in electric solar shades from SPF Screens & Awnings!
Retention zippers are custom designed to provide a tight seal against mosquitoes and other bugs. This allows you to keep the pests out while you enjoy the scenic views.
Just push a button, and the quiet yet heavy-duty Somfy motor will roll down your recessed privacy screen effortlessly. All from the comfort of your seat! No need to stand up and manually move the shade down.
Depending on where you choose to have the retractable screens installed, you could see lowered energy costs each month, especially during the unbearably hot summer days.
SPF chooses to assemble each product in our local facility using only USA-made parts that will last for many years.
We are proud to partner with Sunbrella fabrics to create a beautiful and stylish addition to your home. These materials are made to last and will resist mildew and fading.
An aluminum hood will house the motorized screen when you are not using it. The hood and housing color are selected based on your home's exterior paint for a seamless look.
Retractable Jacksonville Solar Screen Benefits
Motorized solar shades are perfect for those who want to create their own outdoor living space and come in many different styles. If you're looking to create a relaxing and enjoyable area for your family and guests, here are some benefits of a retracting privacy screen. Check out some of our work in the gallery.
Retractable insect screens are an excellent investment for people who want to stay outdoors and avoid being bitten by pesky mosquitoes. These motorized products work well, they're easy-to-use, and they provide unbeatable protection against pests! Plus, you also get the opportunity of enjoying your backyard or patio more.
Perhaps the best way to enjoy your outdoor space is with a motorized retractable privacy screen. When you need it, all that's necessary for its release is one push of a button. These screens will roll down instantaneously, providing solitude from nosy neighbors or prying eyes!
The retractable solar screens are an excellent way to block out the sun's harmful ultraviolet rays, protecting you and your family from too much exposure. Our mesh-netted designs allow for valuable daytime views while blocking 97% of harsh sunlight.
What's not to love about a retractable privacy screen? Your house will be more attractive in today's marketplace. Motorized screens help preserve indoor temperatures, so you'll spend less on monthly air conditioning bills! And future buyers will appreciate the added perk of an installed motorized shade screen.
Protects Patio Furnishings
Retractable recessed deck screens protect your patio furniture from wind, rain, and sun. These motorized screen systems also help keep the area around it clean by keeping debris out so you can enjoy spending time outside without worrying about constantly cleaning!
Jacksonville Motorized Retractable Screen Types
The best way to beat the heat and enjoy a worry-free summer is with SPF Screens & Awnings. We have various products to ensure your Jacksonville lanai stays cool, bugs stay out, and light rain doesn't come through. Our competent staff is ready to help you determine which motorized screen product best suits your needs.
What's the perfect way to enjoy your balcony bug-free? A motorized sun screen, of course! These retracting balcony solar screens will let you stay outside even when it rains or gets too hot.
Recessed Retractable Screens
When trying to entertain guests or relax on your patio, outdoor retractable screens are a perfect addition to your retreat. Their sleek design and ability to retract into an aluminum hood are not noticeable until needed. These motorized screens for your deck provide comfort while protecting against inclement weather conditions like rainstorms!
Have you ever tinkered with lawn equipment in the garage? If so, insects have likely made it difficult at times. A motorized garage door keeps insects away while creating more usable private space.
The retractable lanai screen from SPF shelters the outdoors while giving you total indoor living convenience. You can have an outdoor room for intimate conversation or entertainment, all without having anything blocking your view of nature's beauty!
Why not enjoy it in private when looking for a place to relax at your Jacksonville home? The retractable privacy pool screen is perfect. You can control how low the motorized shade goes so that no one will see what's happening inside your poolside getaway!
Interior retractable screens have been a great way to keep the sun out of your home while allowing some natural light in. These motorized window shades can be used on any area that needs darkness, like media rooms and bedrooms, but they're also perfect for hard-to-reach areas such as foyer windows.
How To Get Started with SPF Screens & Awnings Jacksonville
Retracting solar screens are a fantastic way to make your outdoor space inviting and practical. They provide shade from harmful rays while maintaining privacy at night, with our help in choosing which type of motorized screen is best suited for your needs! Contact us today for a free consultation where we can answer all questions concerning design and pricing options- let's get started creating a relaxing backyard oasis today!
Contact Us for a Free Customized Quote
Our qualified sales team is ready to check out your patio, lanai, or deck and show you the options available, along with a free estimate customized to your needs and wants.
Collaborate With Our Design Staff
Selecting colors and designs might be the fun part of the process, and our talented design team has a vast knowledge of style and trends for your instant patio upgrade.
Our Installation Team Will Do the Work
SPF has a team of installers who will show up on your scheduled day to install your retractable screen and show you how simple it is to operate. You and your home will be treated with respect.
Arrange your patio furniture, sit back, put those feet up, and relax! Enjoy comfortable, cool, and private outdoor living free from bugs and hot sun! Please take a moment to see why our customers have given us a five-star rating.
Points to Consider when Purchasing your Orlando, FL Motorized Awning
SPF Screens & Awnings has a team of professionals who will work alongside you through each step. We will help you consider additional points before purchasing a retractable shade screen.
Protection Needs

It is essential to take stock of your home and determine where you could use shading or protection from the elements. Our sales team will be happy to help identify areas that could benefit from retracting shade screens or privacy shades.

Jacksonville Weather

Florida weather is notorious for being sunny and beautiful; then clouds come rolling through moments later. With SPF motorized shade and protection products, you will be ready to continue enjoying your porch or patio at just the click of a button.

Pairing Products

We are more than motorized retractable screens. SPF offers retracting awnings and even interior window shades. Ask us how pairing these products could work for your home.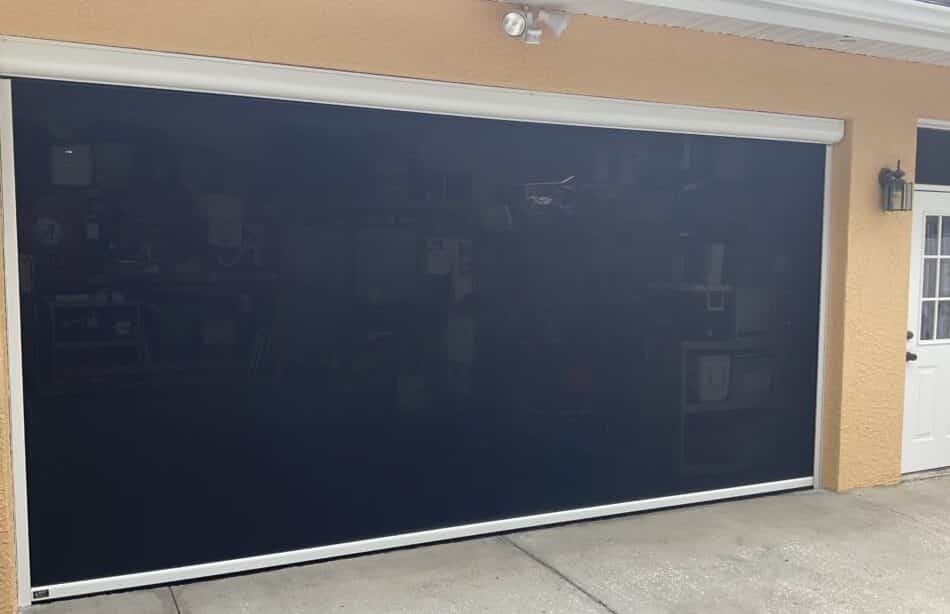 Frequently Asked Questions About Jacksonville Motorized Shade Screens