Mark Heisig
Service Manager
After spending 30+ years in the automotive repair industry and having kids out of the house and on their own, Mark and his wife moved to Florida in 2018. Looking for an opportunity to take advantage of the climate in sunny Florida, Mark was fortunately introduced to the SPF family. Mark's role as Service Manager gives Mark the opportunity to utilize his mechanical and people oriented background, albeit in a somewhat different medium, which has allowed the opportunity to enjoy the attributes of The Sunshine State while making life a little cooler and more enjoyable for our customers.

Garrett Houge
Installation Manager
Garrett has a degree in Computer Science and many years of experience in the retail service distribution and fulfillment sector. Prior to joining SPF, he owned a successful pet sitting business and can't wait to meet your fur babies. After working as an installer at SPF he moved to service and is ready to keep your screens and awnings working perfectly. If you want to chat about kayaking, hiking or your latest great read he's all ears.
Liam Duffy
Remeasure Specialist Technician
A native Floridian through and through, Liam grew up enjoying the sunshine and the great outdoors. His love of the outdoors grew when he moved out West to California, where he fell in love with snowboarding and other winter activities. After coming home, he joined SPF and brought his zest for life as well as his meticulous attention to detail to our technician team. As a remeasure specialist, Liam enjoys the opportunity to spend time outside at our clients' homes while ensuring our installs continue to garner us rave reviews from satisfied customers.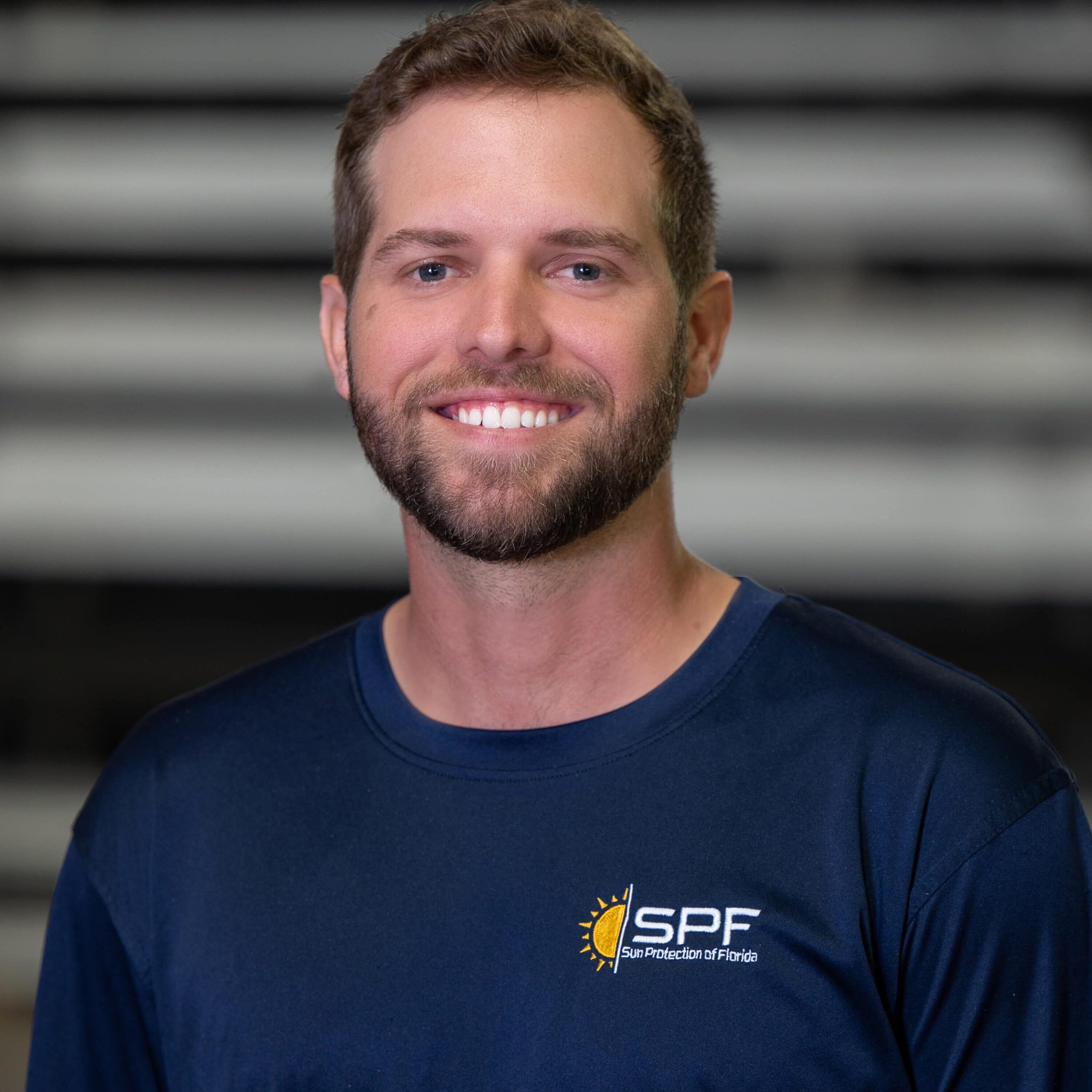 Garrett Iker
Remeasure Manager
Raised in North Carolina before moving to Florida in 2010, Garrett worked for many years with Florida Fish and Wildlife (FWC) as a general mechanic. While maintaining the vast fleet of heavily used FWC trucks and vehicles, he discovered his passion for fabrication, installation, and working with all things mechanical. But even though his eyes and hands were frequently busy with the mostly solitary task of vehicle maintenance, Garrett came to SPF with the deep belief that teamwork and open communication are the best way to get things done efficiently and correctly. He still maintains an avid love for all things outdoors, including golf, soccer, and fishing, especially with his twin brother.


Hugo, Eddie, and Marcos Sr. 
Jonathan, Erich, and Daniel