Putnam County Retractable Awnings
If you're looking for a way to make your Putnam county home even more comfortable and inviting, consider adding a retractable awning. Retractable awnings are the perfect way to add some shade on hot days and keep your home cooler, without blocking the view or restricting natural light. And when the Florida weather is perfect, retractable awnings can be retracted completely to leave your outdoor space open and unobstructed.
At SPF Screens & Awnings, we offer a variety of motorized awnings for Putnam county homes, in a variety of styles, sizes and colors. Our team works with you to design an awning that meets your exact needs, from choice of fabric and color to size, location and other features. We provide long-lasting solutions for any home or business in Putnam county that are custom-made to fit each customer's budget and lifestyle.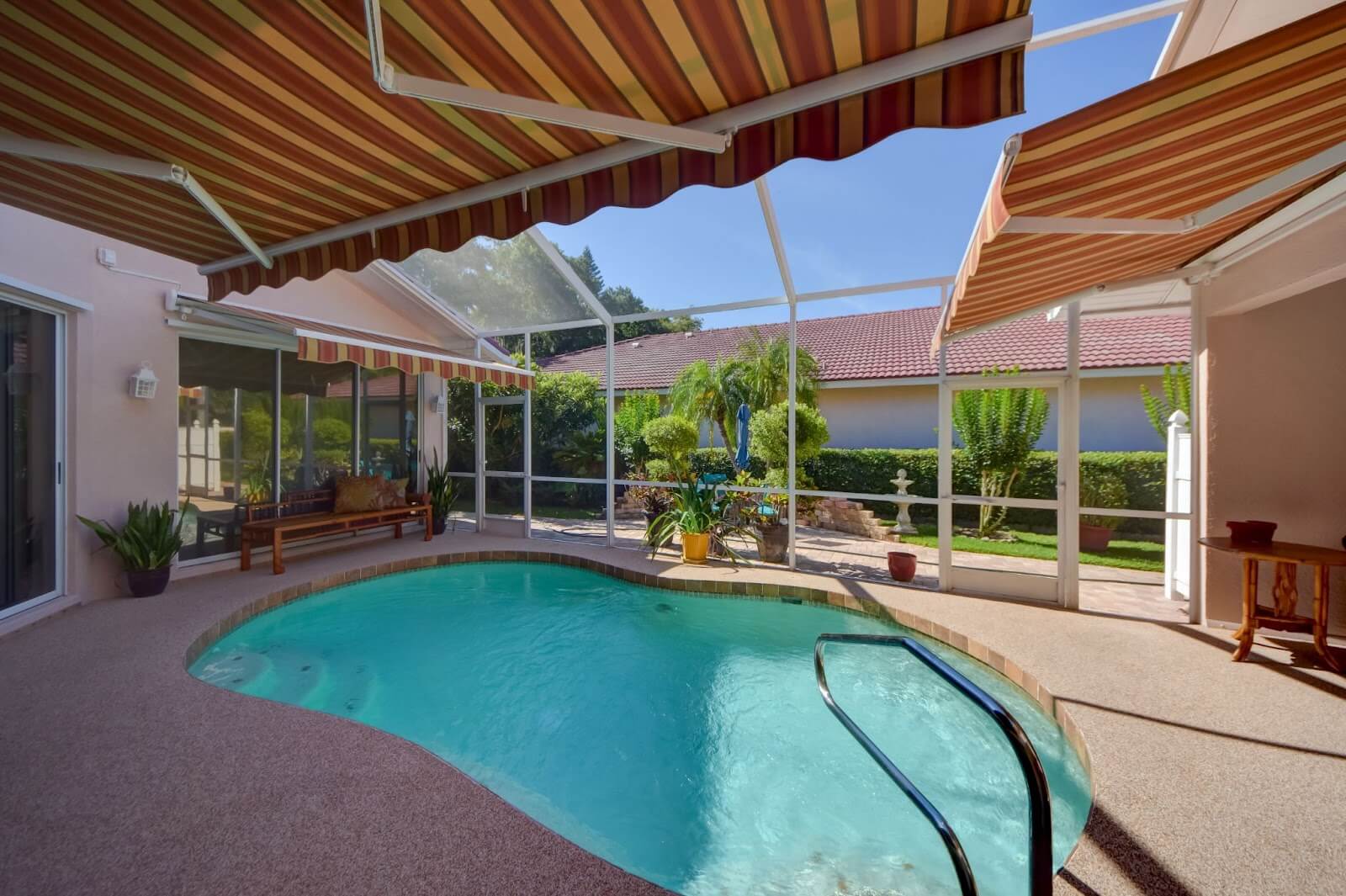 Benefits of Installing a Retractable Awning on Your Putnam County Home or Business
Retractable awnings are an easy and affordable way to protect your outdoor space from the elements. With proper care, these awnings can last for many years, providing shade and protection no matter what the weather is like outside. The benefits of retractable awnings include:
Protection from the Elements
Adding a retractable awning to your home gives you the ability to control how much sun or rain your outdoor space is exposed to. Our retractable awnings offer protection from UV light, light winds, rain, and more so you can enjoy your outdoor space no matter what season it is.
Improve the Comfort of Your Living Space
Retractable awnings offer shade and protection from the sun's heat, so you can enjoy your outdoor space more comfortably. This is especially beneficial for decks and patios, as well as areas adjacent to windows or doors that experience direct sunlight.
Keep Furniture in Better Condition
Retractable awnings help keep outdoor furniture out of direct sunlight, so it won't fade or deteriorate over time – and this goes for any indoor furniture you have positioned near windows, as well! They also provide protection from the elements, which can damage fabrics and other materials.
Retractable awnings help keep your home cooler in the summer, reducing the need for excessive air conditioning. This can save you money on cooling costs and also lower your carbon footprint!
Boost Your Home's Value & Curb Appeal
Where Can You Install a Motorized Awning?
Retractable awnings can be installed over any outdoor living space. Most commonly, they are placed over decks, patios, and balconies. They can also be put up in backyards and on rooftops if desired. Additionally, businesses may consider having a commercial grade system installed to provide customers with some extra shade while waiting, browsing, or eating.
Unique Features of a SPF Awning
At SPF Screens & Awnings, our retractable awnings come with several unique features that set them apart from other solutions. These include:
All of our awnings feature remote control operation for added convenience. Save yourself time and energy with motorized awnings you can operate from within your home!
Our awnings come with a wind sensor feature that allows the system to detect higher winds and retract accordingly, helping to protect your outdoor space from potential damage without requiring you to brave any harsh winds or rain.
We proudly use high-grade fabrics and materials to ensure our awnings. Our solutions are designed to last, providing you with years of protection and shade.
We will work with you to design and install a system that meets your exact needs. Choose from many styles, sizes, colors and more to create the perfect look for your home or business.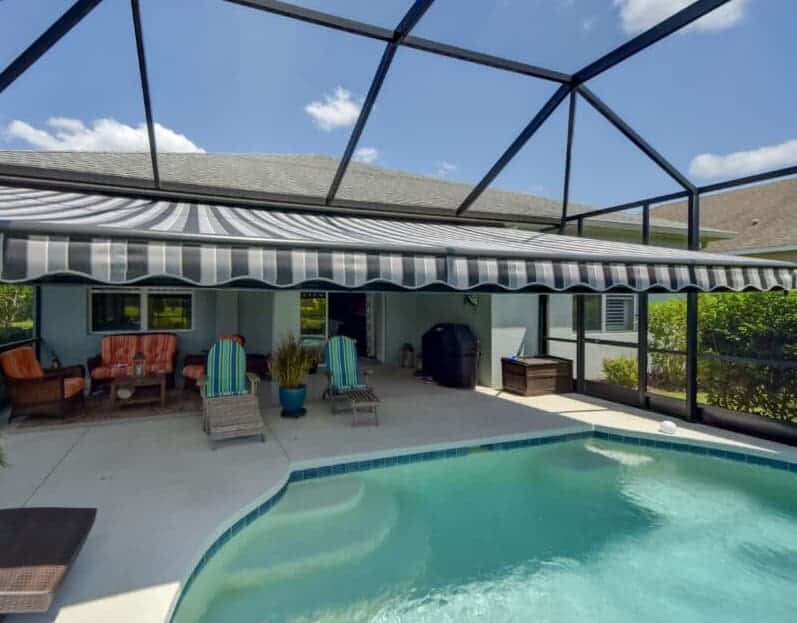 SPF Screens & Awnings: Putnam County's Premier Choice for Retractable Awnings
We are proud to offer the highest quality awnings available in Putnam county, backed by an outstanding customer service team and affordable prices. We stand behind all of our work 100%, and we guarantee you'll be pleased with the results. Call us today for more information on how we can help you transform your outdoor space.
How to Purchase a Motorized Retractable Awning for Your Putnam County Home or Business
At SPF Screens & Awnings, we strive to make purchasing a motorized retractable awning as simple and hassle-free as possible. Our team is here to answer any questions you have about our products, and will guide you through the process from start to finish. We offer competitive pricing on all of our systems and can help you find the perfect awning to meet your needs.
Here's how to get started!
Get a Quote

Request a free quote today and learn more about our motorized retractable awnings. We'll be happy to discuss any questions you have and to provide you with more information about our systems.

Customize Your Awning

Choose from a variety of sizes, colors, and features to design your perfect awning. We'll work with you to make sure you get exactly what you need.

Schedule Installation

Once you've chosen your awning, we'll schedule installation at a time that works for you. Our team of experienced professionals will install your system quickly and efficiently, ensuring it looks great and is ready to use.

Enjoy Your Putnam County Awning!

Finally, it's time to sit back and enjoy your new retractable awning. Whether you're shading your patio or providing customers with extra comfort, you can count on your system for years to come.
Frequently Asked Questions About Putnam County Awnings from SPF