Fort Lauderdale Motorized Retractable Screens
Sun Protection of Florida is the leading provider of motorized shade screens for your Fort Lauderdale home. Those who reside in the sunshine state understand the need for protection against the scorching sun and pesky insects.
We are committed to providing you with unique and customized retractable patio screens that will last you for years to come. Our team of highly skilled consultants is ready to assist you today! Contact us to get started.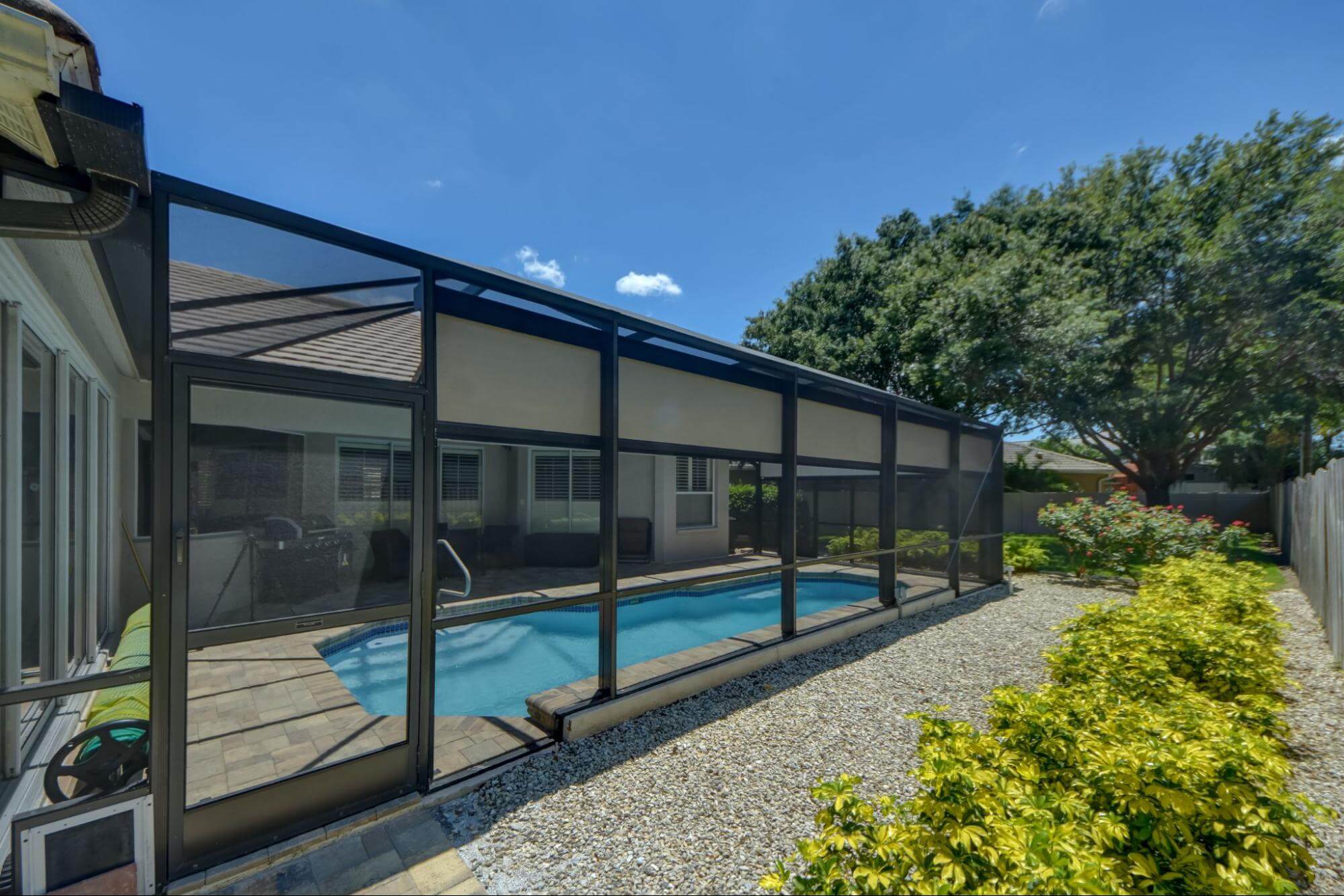 Types of Motorized Solar Screens Fort Lauderdale
SPF offers a variety of motorized shade screens that will provide instant protection against the elements of Fort Lauderdale. If you seek relief from the hot sun for your pool, lanai, patio, or porch, look no further. Choose from some of these options below.
Garages have become more than a place to park the car at night. Homeowners have opted to turn their garage into a home gym, storage area, a place to tinker on lawn equipment, or a hangout spot. Annoying insects make it difficult to enjoy and fully utilize a garage unless you have a retracting bug screen. These retractable motorized screens provide instant closure to bugs coming in and offer privacy from others seeing inside.
You control the amount of privacy with an SPF motorized retractable shade screen. These screens are perfect for poolside as they keep the unwanted bugs out, protect against prying eyes and block sun glare.
SPF has retractable rolling solar shades customized to fit any window. Media rooms, offices, bedrooms, and kitchens could benefit from these motorized solar shades and offer instant comfort.
For those in a condo with a balcony, it can be a place of refreshment and relaxation. However, the elements can make it difficult to enjoy. With a retractable balcony solar screen, you can have instant access to shade and protection from light rain, plus no bugs! Rolling balcony screens can also serve as protection for small children and pets.
SPF offers retractable motorized shades for your porch or patio. These rolling shade screens will retract at the push of a button to give instant shade and privacy. Relax comfortably on your front porch or beautiful patio without prying eyes.
Benefits of a Fort Lauderdale Retractable Privacy Screen
Sun Protection of Florida has designed motorized solar screens with your comfort in mind. Our goal is for residents of Fort Lauderdale to enjoy the outdoors with access to retractable patio screens to block out the sun, bugs, and light rain.
An annoying insect is a quick way to be chased indoors. Our rolling bug screens allow the air to flow through while keeping insects out. We offer retention zippers that secure the screen to a track for an enclosed look.
We all know that too much time in the sun is not suitable for our health. Our motorized privacy screens block 97% of the sun's harmful UV rays so you can enjoy your patio with confidence that you and your family are protected.
You will work with our team to determine how transparent you want the retractable privacy screen to be during the design process. You can choose from varying opacity that determines how much someone can see from the other side.
The cost to cool your Fort Lauderdale home can vary depending on the time of year and how hot the day is. With a motorized solar screen, your energy costs decrease because SPF's shade screens block most of the sun's rays, keeping your home cooler.
It can be frustrating to invest in beautiful patio furniture and interior decor only to have the sun fade the fabric. When you choose to work with SPF, our consultants are happy to offer recommendations for products that will give your interior furnishings longer life.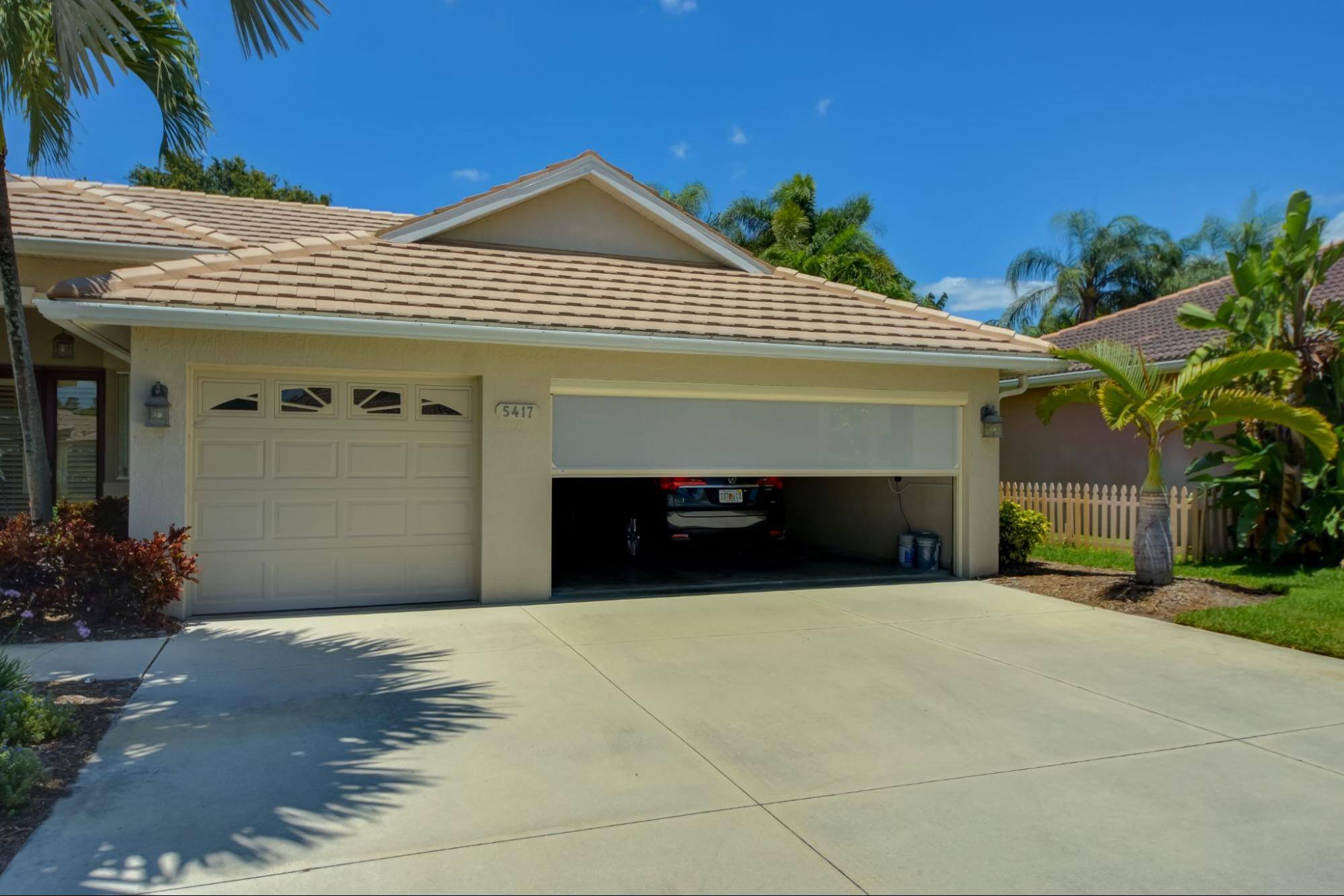 Sun Protection Fort Lauderdale Price Match & Warranty
We offer the best prices in the Fort Lauderdale area, guaranteed! We can confidently offer you the best value on a high-quality product that we manufacture to last with our line for line price matching availability. SPF provides a warranty on the fabric and mechanical parts of the retractable solar screen so that you can purchase with peace of mind.
Features of a Retractable Balcony Screen Fort Lauderdale
SPF understands the need for Florida residents to have reliable shelter and protection. You know too well that the weather can go from hot and sunny to cloudy and raining without a moment's notice. The features we have incorporated into our protection products set's us apart from others in the market.
We are proud to be a locally operated and family-owned business in the great state of Florida. Our family and team are part of your community and desire to serve you well.
SPF uses only USA-made parts and products to manufacture and assemble our motorized retractable privacy screens.
It does not get any easier than remote-controlled technology that allows you to stay seated and push a button to release the retracting patio screen.
The hood and housing store the retractable deck awning and come in several color options to match the exterior of your home, so your retractable porch screen is discreetly stored when not in use.
Our satisfied customers have given SPF a five-star rating, for which we are so grateful. We genuinely appreciate every one of our clients and look forward to serving you. See what they have to say about their experience.
Steps to Getting Started in Fort Lauderdale
We desire your experience to be streamlined and stress-free. Our competent team will work alongside you throughout the process and offer professional advice for a finished product that you're satisfied with.
Get a Free Estimate Today
Anyone interested in a motorized sun protection product can receive a free customized quote today! Our sales team can help you determine areas in your home that would benefit from a retractable shade screen.
Meet with Our Design Team
Our talented design specialists will team up with you to select from a variety of colors that will best suit the style and color of your home.
Our Install Team Does the Work
After you've selected the retractable solar shade and finalized the style details, our install team will do all the work on the day of installation. We never hire contractors to do our work, so rest assured that someone from our team will complete the job.
Points to Evaluate Before Purchasing Your Fort Lauderdale Rolling Solar Screen
At the beginning of your search for shade and bug protection, you will want to consider some factors before purchasing. We want to ensure that you are delighted with your purchase and have thought through everything. Our team is ready to assist you through this process, don't hesitate to reach out.
The weather in Fort Lauderdale can be unpredictable at times, and it's essential to prepare for that pop-up thunderstorm that comes rolling through as you're enjoying family time in the pool.
Depending on what direction your house faces will determine how the sun comes through your windows during certain times of the day. Consider all areas of your home where you desire blockage from sun glare.
Pairing Multiple Products
Sun Protection of Florida has multiple shade protection products that we are confident will add comfort and style to your home. Think outside the box and pair different motorized shade screens and awnings to give your home ultimate coverage.