How Do Retractable Screen Doors Work?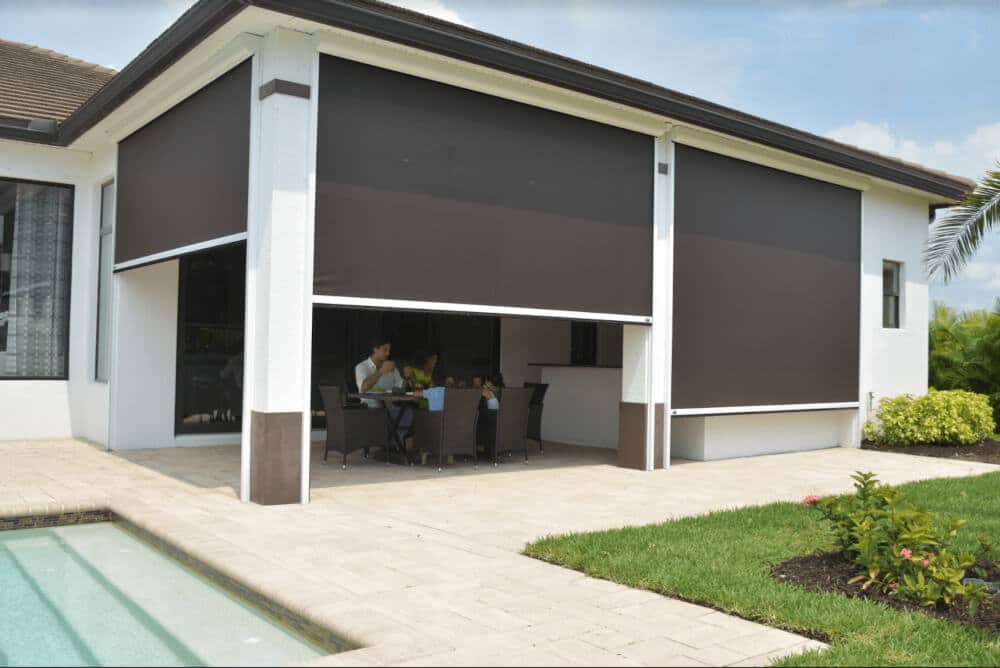 Retractable screens are a popular alternative to sliding screen doors and other permanent screen fixtures. These retractable screens provide the same benefits of sliding screens with less hassle, less maintenance, and more convenience.
If you're considering purchasing a retractable screen door, you may ask: how do retractable screen doors work?
Retractable screens easily unroll from their housing when you want to use them, fitting the exact dimensions of your door, window, or other protected area. When not in use, your screen doors roll up inside the housing affixed to your home for convenience and safekeeping.
Retractable screen doors are professionally installed and easy to use. If you're tired of choosing between fresh air and pest-free peace, you may benefit from installing a retractable screen door on your property.
Where You Can Install Retractable Screens
Retractable screens can be great additions to a variety of features of your home. Whether you want to enclose an outdoor sitting area or give yourself an easy way to enjoy fresh air while remaining inside, a retractable screen door can benefit you.
You aren't limited to installing retractable screens on doors, either. Retractable screens can be beneficial in a number of areas, including:
Garages
Lanais
Patios
Balconies
Verandas
Decks
Porches
Interior windows
Interior doors
Retractable options are especially ideal if you are looking to install a screen door on French doors in your home!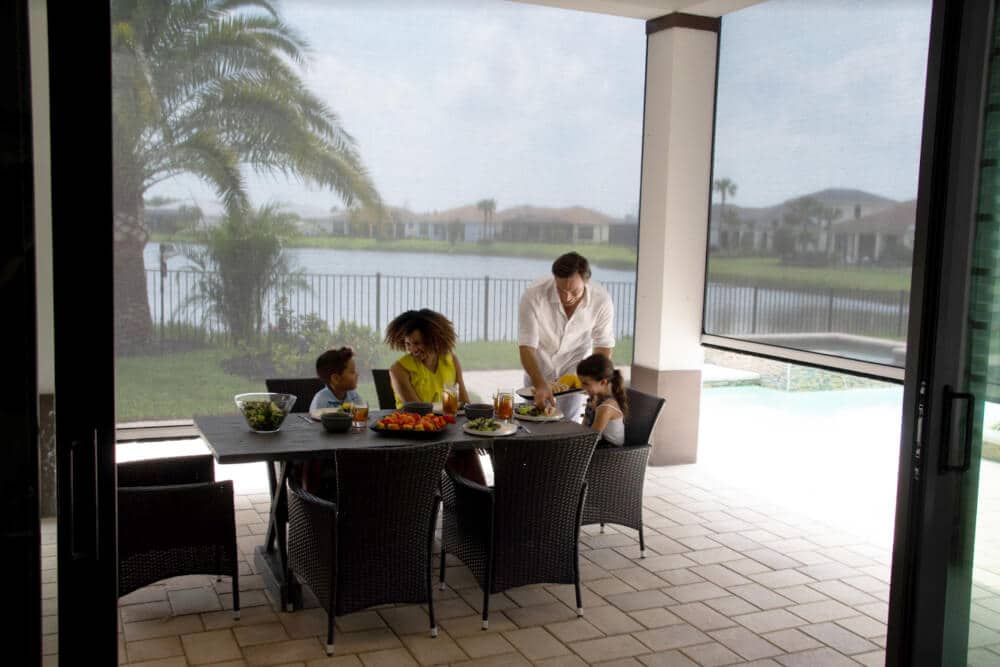 Benefits of Retractable Screen Doors
Getting a retractable screen door can give you comfortable, convenient access to the outdoors without exposing you to pests or harmful elements. The benefits of retractable screens are numerous, including the following.
Protection from Bugs and Other Pests
Sliding screens are a traditional means of keeping pests out of your home or lounge area. However, sliding screens can be inconvenient and ineffective. A rolling screen door keeps irritating or disease-carrying pests away from you and your family, allowing you to enjoy the fresh air in peace.
Convenient Shade
Whether you're installing a retractable screen for your patio or for your garage, motorized screens can offer varying levels of SPF protection and shade, making life more comfortable with UV protection and glare reduction.
Because these screen doors are retractable, they do not have to endure constant sun exposure, preventing them from fading or warping over time.
Easy to Use
Electric retractable screen doors typically use a remote control, making it easy to unroll or retract your screen with the click of a button. You can also get sensors installed on your screen to automate the retraction in the event of inclement weather or high wind speeds that could damage it.
If you're used to swapping out screens on your doors and windows when the seasons change, a retractable screen door will be much easier and more convenient.
Natural Airflow
With a motorized screen door, you can easily improve the airflow in your home or enclosed outdoor areas. When the weather is pleasant, you'll feel comfortable opening windows and doors with a retractable screen at the ready.
Retractable screens, when not in use, remain out of sight, giving you an unobstructed view of the outdoors unlike with traditional screen doors.
Minimal Maintenance
When electric screen doors are not in use, they are kept safe from natural elements such as:
Rain
UV light
Hail
Wind
Dirt
Snow
While often built to resist some natural damage, knowing that your recessed retractable roll screen has extra protection can give you peace of mind and reduce the need for repairs or replacements. Generally speaking, motorized screen doors will outlast traditional sliding screens, making them a worthwhile investment.
Ready to Get A Retractable Screen Door for Your Home?
Get protection from the sun, rain, and pests while also getting additional privacy from prying eyes with a retractable screen door. At Sun Protection of Florida, we offer a variety of customization options to ensure your screen fits your needs.
Set up an appointment for a free consultation today