Motorized Retractable Screens, Venice, FL
If you own a home in Venice, Venice Beach or the surrounding area, you understand the need for protection against pervasive Suncoast sunshine and mosquitoes, sand flies, and assorted winged cousins that flourish along 35 miles of Sarasota County coastline. At Sun Protection of Florida, we understand how to provide that protection! Florida owned and operated, SPF has dedicated years to perfecting screen solutions for every need, from keeping bugs at bay to stopping sizzling sun from baking your bedroom!
Utilizing Sunbrella Fabrics, renowned for durability and color stability, with Somfy Motors, acclaimed for high-tech toughness, our SunPro Motorized Retractable Screens allow you to transform your pool, patio, deck, or living room into a luxurious and comfortable space at the touch of a button! Our roll up solar protection screens and retractable sun shades feature Sunbrella fabric that blocks 97% of the sun's dangerous UV rays, putting protection and privacy at your fingertips.
Whether it's bug protection, solar protection or privacy that you seek, our SPF in-house installation team works with you to customize the remote-controlled screen solution ideal for your needs. From retractable sun shades for pool areas and decks to sun screens for your patio or garage, there's a SunPro custom screen system sure to enhance the comfort, safety, and privacy of your home!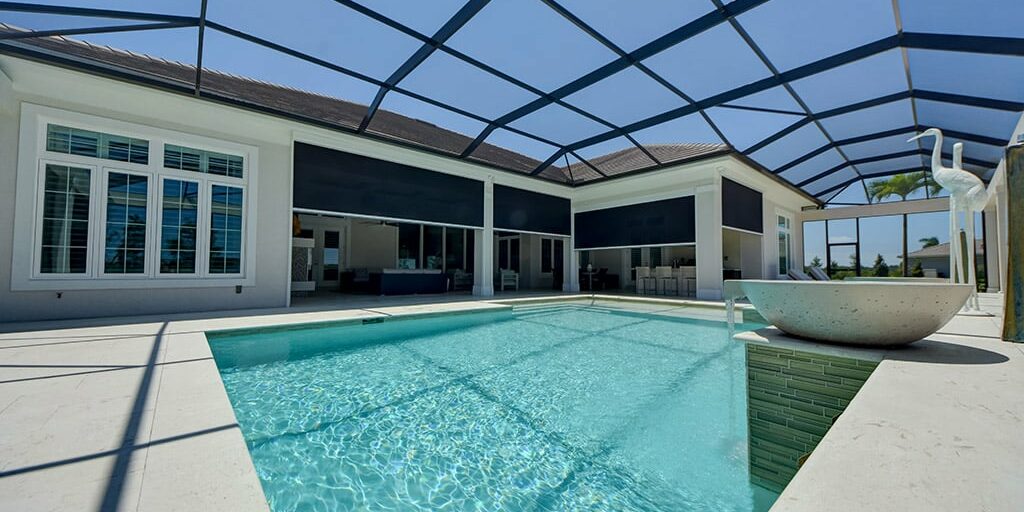 SunPro Motorized Screens offer:
We offer an apples to apples price match guarantee, so that you can feel comfortable knowing you're getting the best prices around for the highest quality products and engineering. Our family-owned manufacturing warehouse is local to the Tampa Bay area, and allows for a fast installation by our in-house installers, all saving you money!
With our top of the line remote controlled technology, you can create a safe space outdoors that keeps you free from biting and stinging insects, while also providing privacy and sun protection with our privacy and UV repelling screen options. We use: