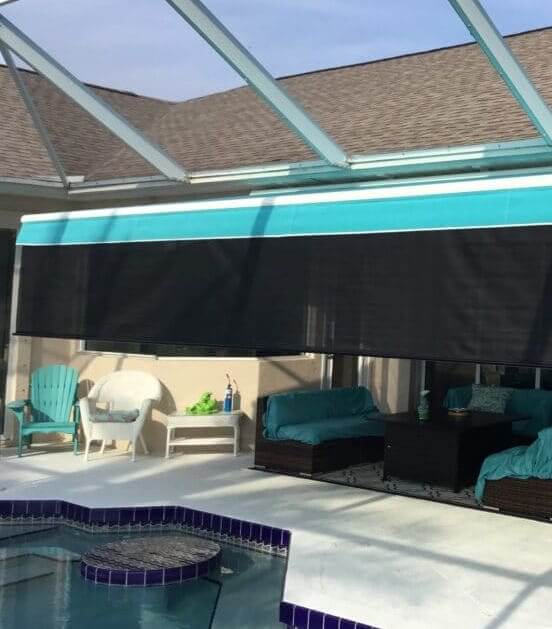 Features of a Lakewood Ranch Motorized Awning
We all want more living space, and if we have a nice outdoor area, why not use it? A motorized retractable lanai awning is one way that you can get the most out of your backyard. Whether looking to extend summertime spent outdoors or create an extension with added value for family events like parties - these products offer convenience at its finest!
Retractable recessed screens are an excellent investment for your business property. They will give you an instant boost in value with their ability to enhance curb appeal while also protecting you from the elements. Clients and customers will appreciate the time and attention you give to offer them comfort and protection.
We're proud to provide only the best components for our customers. All parts used in building your awning are made locally and selected based on quality, durability, and functionality.
Wind sensors are a great way to protect the retractable awning if you're not there to do it yourself. If winds become too strong, the sensor automatically retracts the motorized awning to prevent damage.
When choosing your fabric color and style, don't settle on anything less than top-quality. We use Sunbrella fabrics in all our designs because they're known for their durability against fading or damage over long periods!
The SPF team uses Somfy motors to power all of our eclectic retractable products. This heavy-duty yet ultra-quiet motor is built to last. From the comfort and ease of your seat, you'll be able to control a motorized fabric roof system anytime!
Motorized deck awnings are the best option for protecting your patio furniture from sun damage. You won't need any tools to operate it, since you can power them with remote control! This will give all of your beautiful cushions an extra boost in longevity and keep fading at bay.
What's the best way to make your home stand out? With a retractable sunshade, of course! These shades can come in any color and add contrast that will help your home get noticed by passersby. A well-chosen motorized roof system is also essential to ensure a polished look.
Retractable patio awnings are an excellent and cost-effective way to provide optimal shading for your outdoor area. The retracting canvas roof can significantly reduce the temperature in any location while blocking 97% of harmful UV rays.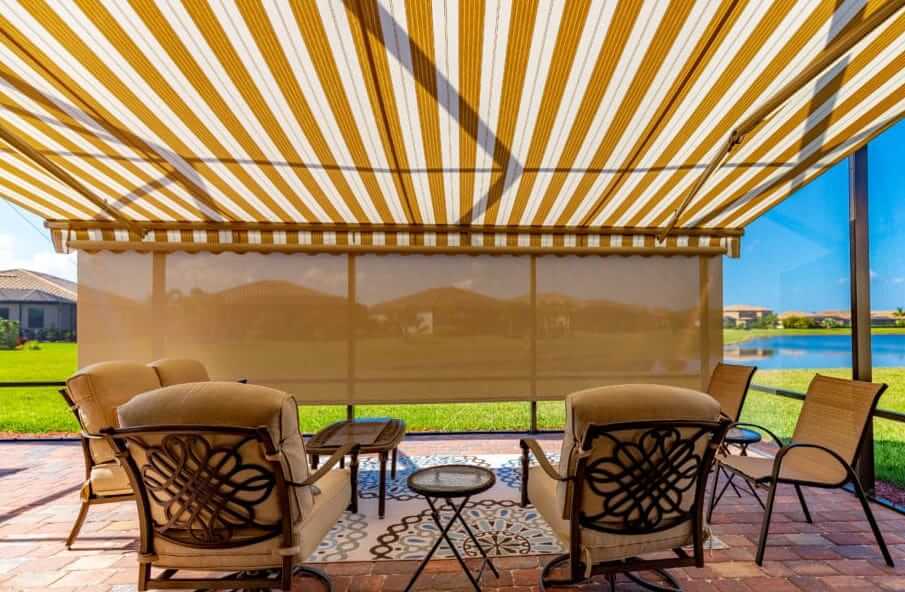 Sun Protection of Florida Price Match & Warranty
Here at Sun Protection of Florida, we pride ourselves on being a locally operated and family-owned business. We believe this gives us an advantage in customer service, as we genuinely care about each of our clients. See what some of our valued customers have to say here. We also offer a price match guarantee on all of our products, so you can be sure you're getting the best deal possible. And if that's not enough, we also offer a warranty on all of our products, so you can rest assured knowing that your investment is protected. So why choose Sun Protection of Florida? Because we offer the best products, the best prices, and the best customer service around. Contact us today to learn more!
Three Easy Steps to Get Started
We know how convenient it is to buy online, but sometimes there are just some things that need personal attention. Our team will go through everything with you and make sure your experience buying from us is enjoyable!
We're looking forward to helping you make your home more comfortable. Schedule an appointment with our sales team today, so we can measure it and get a free custom quote tailored just for what YOU need!
Our design team is ready and waiting if you're looking for a way to spruce up your outdoor space. We have various fabrics in all colors imaginable. Just waiting on your creative ideas so we can make it happen!
You can count on us to install your new motorized awning professionally, quickly, and efficiently. We never hire contractors for this task, so you can rest confident that our team has your best interests in mind.
The weather in Lakewood Ranch can change quickly, so you need to be prepared for anything. A sunny day may turn into an instant shower or storm without warning! Make sure your home is equipped with the proper protection against hot summers and rainfall.
If you want an easy way to stay protected from the sun, then Sun Protection of Florida has everything you need. With many different products available, including retractable solar screens and motorized balcony shades, there's no limit on how much coverage can be provided!
Consider locations around your home where you could benefit from protection against the elements. Think beyond your patio, deck, or pool. Porches are a great place to have shelter as you are coming and going during inclement weather.
Caring for your retractable awning is easy and won't take much time. We recommend cleaning and checking components that may need attention a few times a year.
Frequently Asked Questions About Lakewood Ranch Retractable Awnings