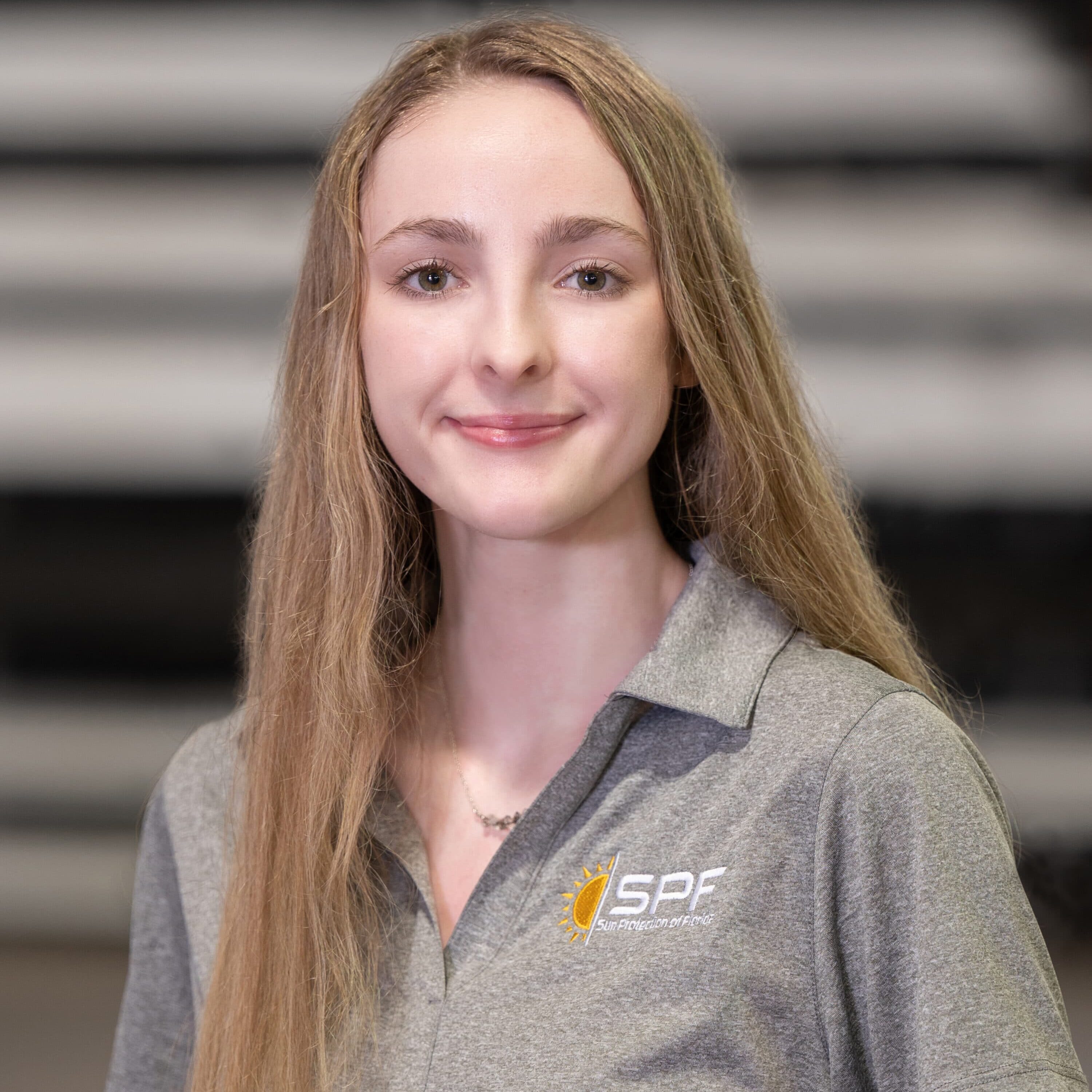 Bri Daley
Marketing Coordinator
At SPF, we love our homegrown talent! Bri grew up right in Bradenton, FL where SPF is headquartered. Her deep roots in the region give her unique insights into its people and needs, lending her sales approach an advantage. A recent graduate of Florida Gulf Coast University, Bri majored in Sociology with a minor in Marketing. With years of customer service experience already under her belt, she utilizes her broad set of skills in our sales and marketing initiatives, with the goal of transitioning to Human Resources. When she's not working her sales magic, she enjoys streaming shows and spending time with her fur babies, Olly and Ivy.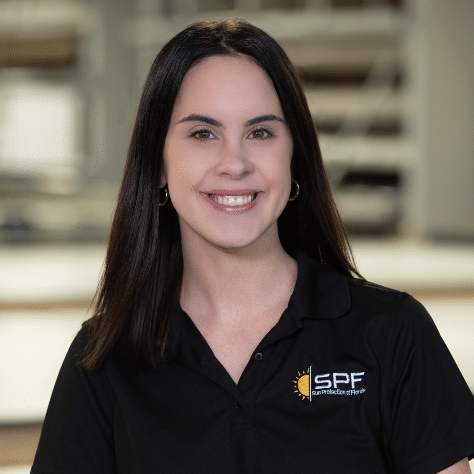 Haley Simons
Head of Installation Coordination
Before working with SPF Screens & Awnings, Haley Simons graduated from The University of Central Florida with a BS in Event Management and Hospitality. After spending a year in Nashville, Haley moved back home to be closer to family and friends where she then had the opportunity to join the SPF team. Haley is now the installation coordinator for the company where she strives to deliver product installation in a timely manner while keeping the 5-star customer experience.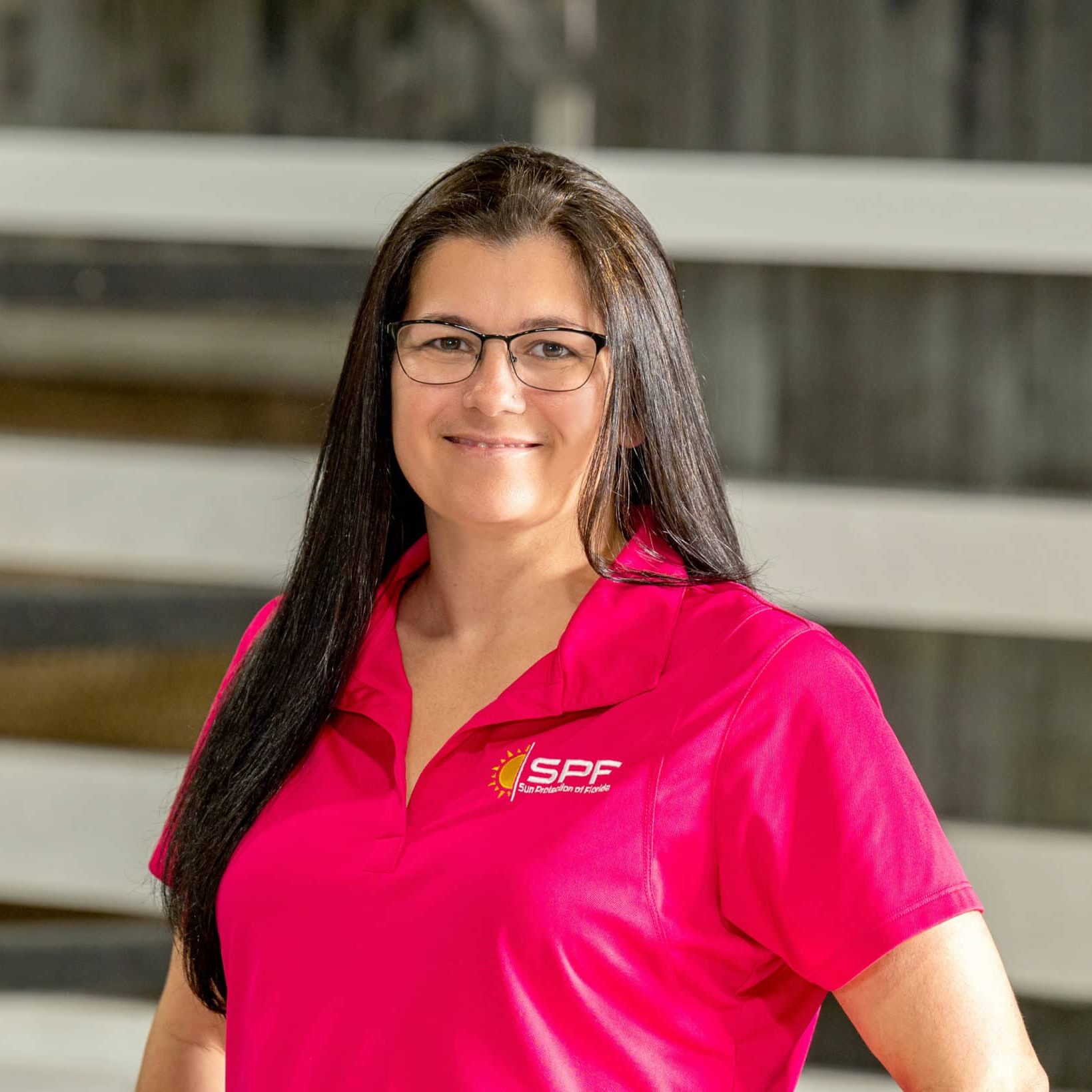 Jennifer Howell
Electrical Coordinator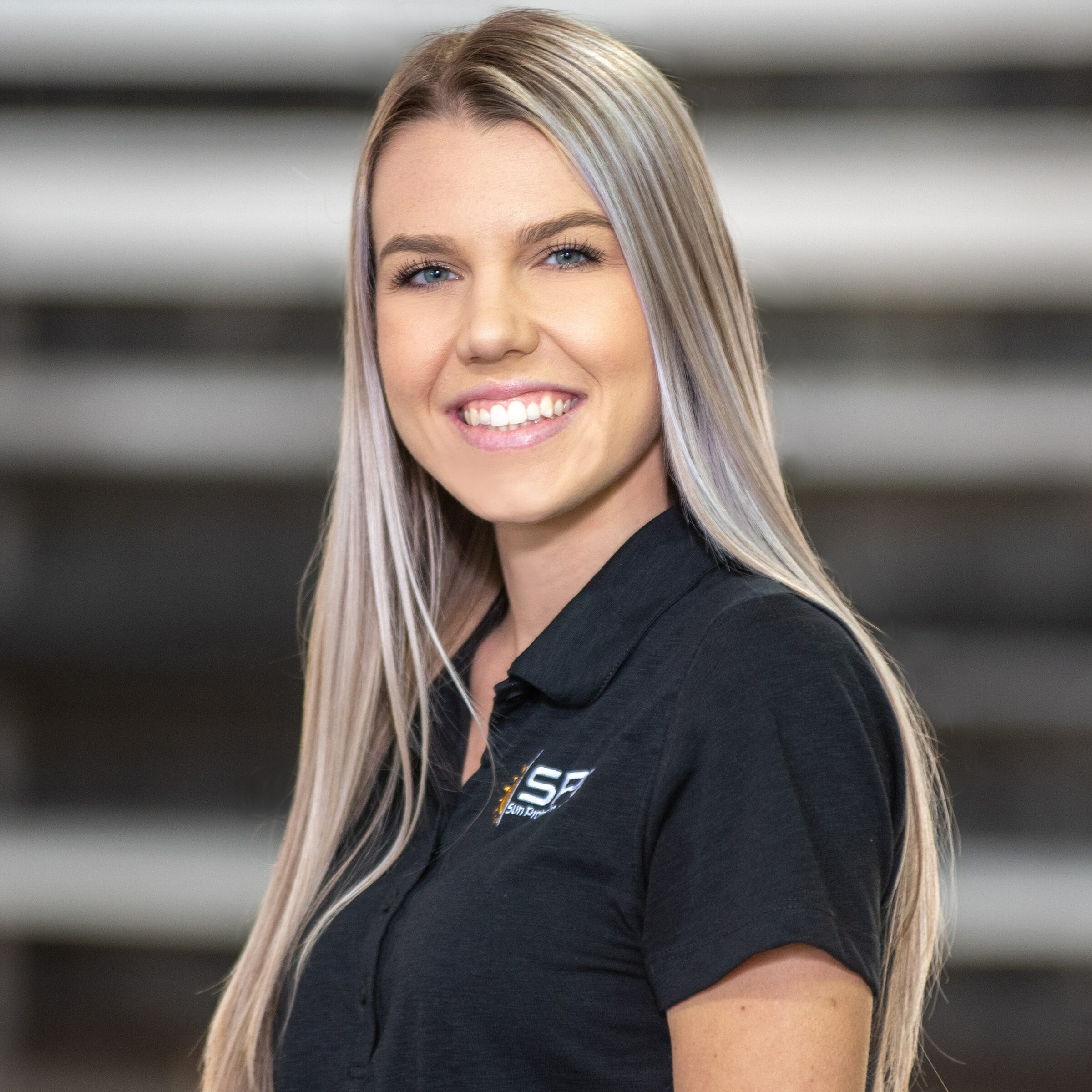 Lauren Duffy 
Accounting Manager
Lauren Duffy was born and raised in Orlando, Florida. Prior to working for SPF, she worked for Jeremiah's Italian Ice in Hunter's Creek for four years. Throughout those four years, Lauren worked her way up the company totem pole to eventually manage her own store. When she started becoming responsible for making big-picture decisions, she quickly realized she had a passion for accounting and all things numbers! Upon graduating from the University of Central Florida and making the move to Sarasota in May of 2021, the SPF team is fortunate to have Lauren join as the Accounting Manager for SPF Screens & Awnings. Outside of work, Duffy loves to spend time with her family, best friends and sweet Pitbull, Calvin!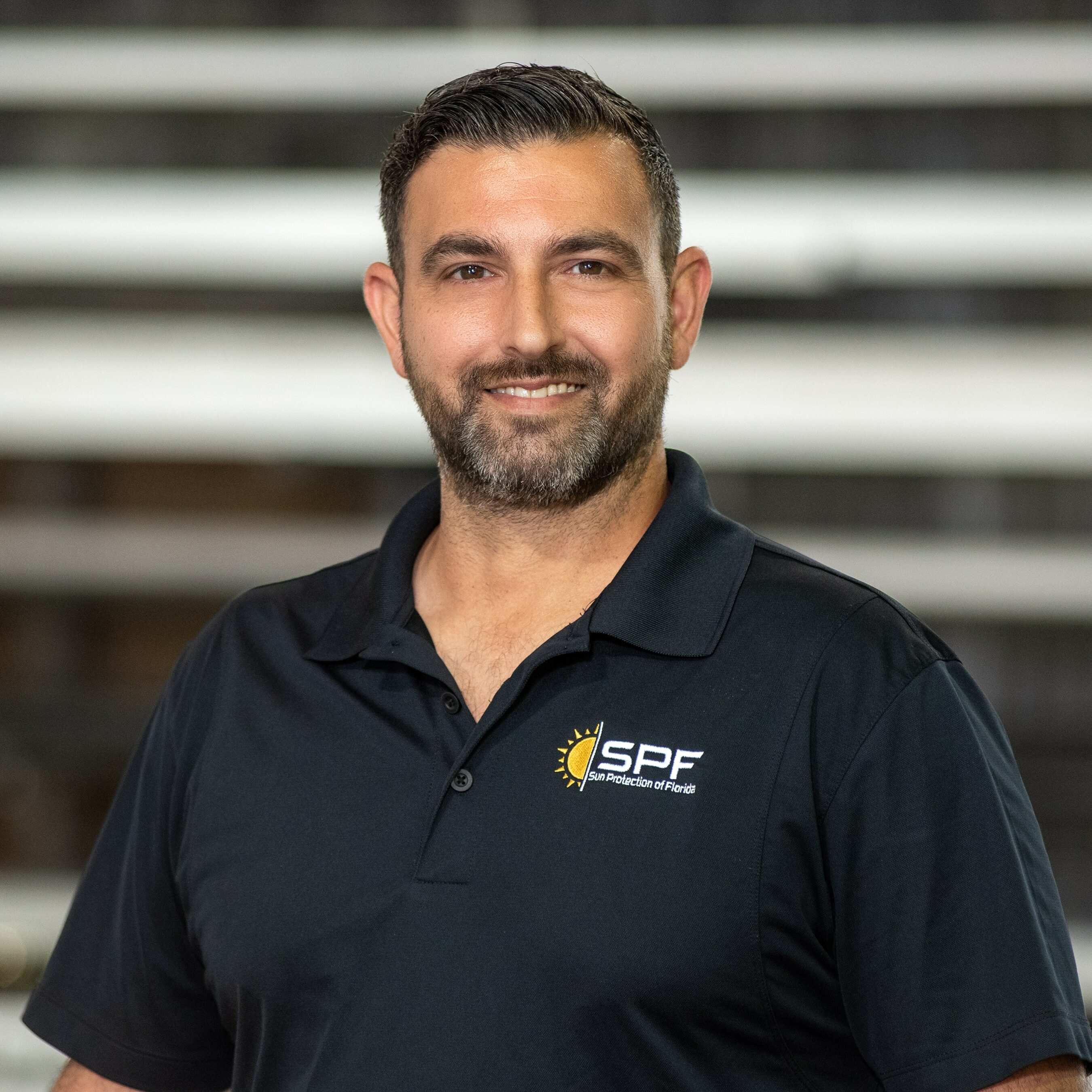 Charles Sindoni
Electrical Manager
Charles Sindoni is our Electrical Manager, who oversees the electrical side of the installations at SPF. His role is to facilitate all of our customer's electrical needs throughout the installation process and manage all electrical sub-contractors. Charles hails from Boston, Massachusetts and has worked in the electrical field for 25 years, bringing his work hard mentality and customer service focus to SPF. Charles also spent 13 years owning and operating his family's business, which first opened back in 1918.